It's tire season!
If you are on the lookout for new tires for your truck, you might be considering whether you should invest in 10 ply tires or if 6 ply tires are OK.
Perhaps you plan on towing heavy loads regularly. Or you plan on doing serious off-road adventures. If your truck will be frequently hauling heavy loads, you can't go wrong with a 10-ply tire.
These types of tires are made for use and abuse! They are made to be sturdy and not bend under heavy weights.
Most 10 ply tires are also made from a sturdier blend of rubber and synthetic products. They won't degrade when subjected to sunlight, pollution, oil, or salt.
There are more 10 ply options than you can shake a stick at, and it can be really difficult to choose the best 10 ply tire.
Keep in mind that when it comes to tires, you get what you pay for.
A cheap 10 ply tire isn't going to last as long as a high-quality 6 ply tire will.
Selling tires was one of my first jobs as a teen. I've taken all my knowledge about tires and I've looked at dozens of 10 ply tires. I can confidently give you my recommendations.
My Winner
OK, I admit it.
I'm a tire nerd. I love looking at tire tread and looking at the ratings.
What can I say? Nice tires are just so pretty!
I took one look at these Falken brand tires and just stared at them for a while. One look at this tread design and you know that these tires are made to take on the toughest terrain.
The load capacity for these all-terrain tires is 2,679 pounds.
Check your load, but I'm betting these tires can take on anything you plan to tow or haul.
Falken made these with sidewall heat diffuser technology. That means that the sidewalls, which are the weakest part of any tire, dissipates heat buildup. The heat dissipation helps protect the internal parts of the tires.
To top it off, these tires have a speed rating of T. That means they are designed to withstand speeds up to 118 MPH. I doubt you plan on doing those speeds in your truck, but it's good to know that these can take the heat that higher speeds generate.
I love that these tires also have a road hazard protection guarantee with a 100% free replacement during the first two years or the first 3/32nds of tread life.
That is one generous road hazard plan!
Pros
It has reduced road noise compared to bias-ply tires
The rid quality is very smooth
The road hazard guarantee is top notch
Cons
It' s higher priced than some other brands
Some users complained that the tires were difficult to balance
A few users complained of premature wear
These are nearly perfect 10-ply tires.
Falken gives you the perfect blend of quiet and smooth highway performance, combined with aggressive traction.
Winter Tires
Hankook is one of those names that no one heard of until 5-7 years ago.
Suddenly, the Hankook name is everywhere and with good reason. Hankook has racked up a reputation for durability very quickly. I actually have a different set of Hankook tires on my SUV and I have been impressed.
When you want a tough winter truck tire, you want to know that it can handle anything.
This tire is rated for a whopping 3,195 pounds and an estimated tread wear of 60,000 miles.
It is also speed rated as "T", which means it can withstand heat from speeds up to 118 MPH.
This tire is not cheap.
But again, you do get what you pay for.
This has the M&S label, which means it is made to deal with Mud and Snow. The multi-directional grooves make this tread super aggressive and able to withstand anything, both on-road and off-road.
The weight alone tells you that this is one tough mother! That really makes you appreciate free shipping on tires from buying online!
This tire is also engineered to have less road noise than other mud tires, combined with steel belts for added stability.
Pros
There's a higher than normal silica content in the tread which means a better grip
The 60,000 warranty mile tread life (pro-rated) is better than others
Hankook offers the M&S qualifications for off-roading and snow use
Cons
It's not an inexpensive tire
The wider footprint means higher rolling resistance (reduced gas mileage)
This is a newer model without many reviews from actual users
If you are serious about wanting the best snow and mud tire for off-roading even in the deepest winter months, this 10-ply tire is a terrific choice.
For Towing Applications
Everyone knows the Goodyear name, right?
Right up front you know you are getting a brand with a great reputation.
Since it's a Goodyear, it's made in the USA.
On passenger car tires, a typical tread depth is 11/32nds. On a truck (LT) tire, a typical tread depth is 14/32nds. The Goodyear Wrangler DuraTrac has a whopping 18/32nds of tread!
That should make this a super, long-lasting tire!
Load capacity is 3,195 pounds. That's excellent for towing nearly anything short of Godzilla!
The speed rating is Q, which is 99 MPH.
This tire also features a self-cleaning tread to prevent damage from embedded rocks. Goodyear's TractiveGroove Technology also creates a superior edge providing excellent traction in mud and snow.
There is an angled center in the tread which makes for a quiet ride. The rim protector helps prevent accidental curb damage.
That gives the tire outstanding power to climb through ruts and muddy terrain.
For those of you who live in areas of heavy snow, this tire can accept metal studs. The rim guard has ribbed sidewalls to prevent rocks or debris from coming between the rim and the tire bead.
Pros
It provides outstanding on-road and off-road performance
The super deep tread means a long tire life
This tire can accept up to 16 metal studs if desired
Cons
Some users complain of tire noise on dry pavement
It might be priced out of the range of some buyers
It's not a dedicated snow tire
If you are looking for a tough, long-lasting, 10-ply tire with made in the USA quality, the Goodyear DuraTrac All-Season tire is perfect for towing whatever you have in mind.
Will 10 ply tires last longer?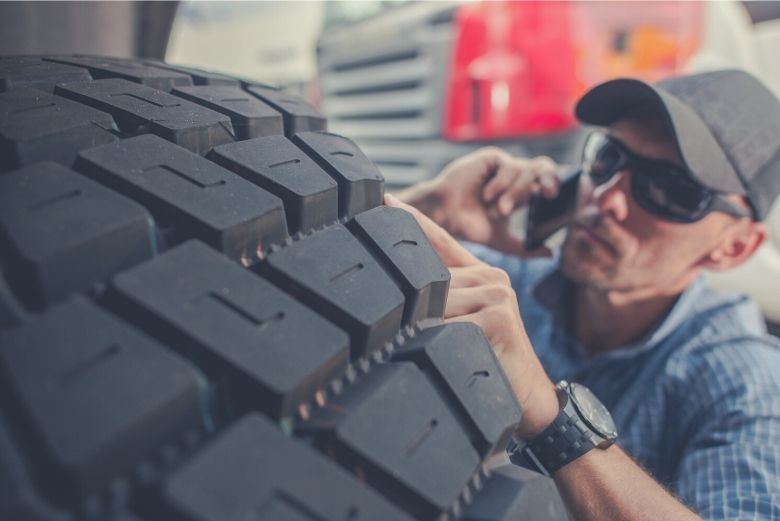 Yes, 10 ply tires will generally last longer.
Keep in mind that there are two parts to truck tires. First is the tread depth. Tread is the grooves that you can see on the tires.
The other part is the belts, also called plies, inside the tire. If you think of a sock and shoe, this will become truly clear. Think of shoes as the outside of the tire you can see and socks as the plies.
Imagine if you were wearing 10 pairs of socks but the soles on the shoes were bald. You would still need new tires, even if all 10 pairs of socks were nearly new.
The same is true of the reverse. Imagine how much longer your socks would last if you were wearing 10 of them, as opposed to 6 ply.
10 ply tires are covered with a harder rubber compound than 6 ply tires. The manufacturer knows that you intend the 10-ply tire for heavy-duty service.
However, a 10 ply tire will give a stiffer ride than a 6 ply. Also, a quality 6 ply tire will most likely last just as long as a cheap 10 ply tire.
When it comes to tires, you often get what you pay for.
If you plan on carrying a lot of weight, want a tire that really lasts, or if you plan on towing heavy loads, you should consider a 10-ply tire for maximum stability and durability.
Are 10 ply tires better for towing?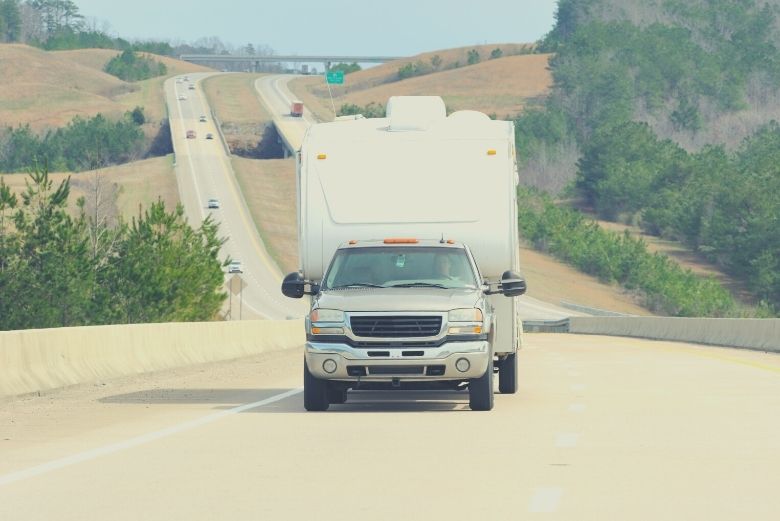 Yes, 10 ply tires are better for towing.
10 ply tires have a higher weight or load capacity. They are designed for heavy-duty use on trucks and SUVs.
Always look for the "LT" symbol on any tire that you plan to purchase. "LT" stands for light truck, meaning that these are heavy-duty tires designed for hard use, towing, heavy loads, and off-roading.
Avoid any tires that have the "P" symbol, since this stands for passenger car. While these tires might be softer and give a better ride, they will not hold up to heavy towing or heavy loads.
Is a higher ply tire better?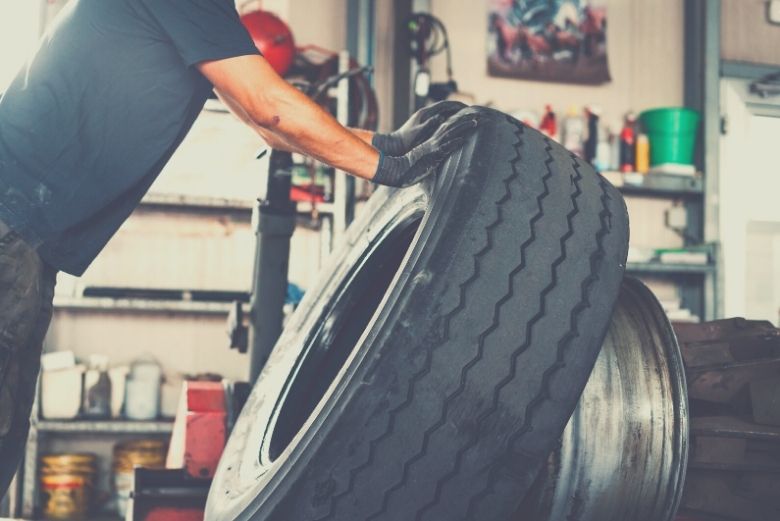 If by "better" we are talking about longer lasting, then yes. A Higher ply tire is better.
The more ply's a tire has, the "thicker", the inside of the tire is. If you were trying to cushion your foot, 10 pairs of socks would definitely do a better job than 6 pairs of socks or 4 pairs of socks, right?
10 ply tires are designed for heavy-duty use on trucks and SUVs, as well as vehicles that plan on towing heavy weights, carrying heavy loads, or doing some serious off-roading.
Are 10 ply tires more puncture resistant?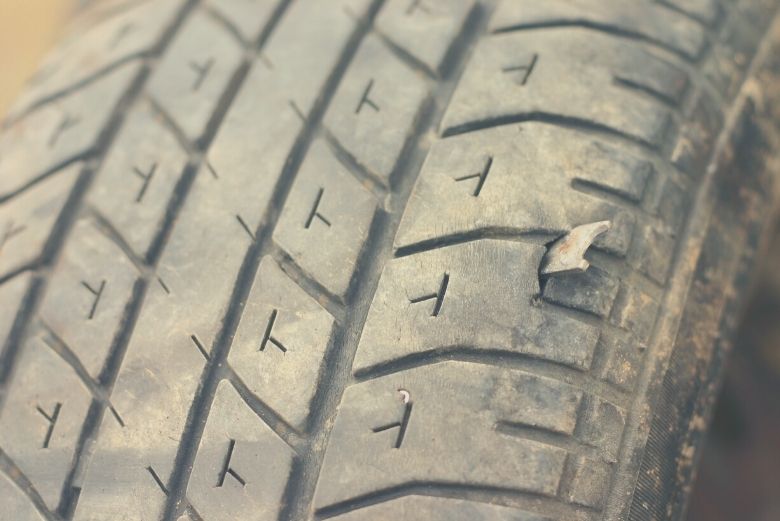 It would make sense that the more ply's, the thicker the inside of the tire would be, and therefore the more resistant it would be to punctures.
But I could not find anything to back that up.
I believe that the type of fibers used in the belts would make more of a difference. Inexpensive polyester belts would be more prone to punctures than Kevlar belts.
For the strongest possible tires, I would look for Kevlar sidewalls, Kevlar or steel belts, and a thicker tread. Those feature would be more important than how many ply's a tire actually has.
The Winner
There are plenty of great tire brands out there. But once you start looking at 10-ply tires, you are in a different ballpark, and the game changes.
You may not be as familiar with the Falken brand, but after you buy and use a set of the Falken Wildpeak All-Terrain tires, you will be singing its praises.
Falken stands behind their tires and the generous 2-year blow out warranty is just one demonstration. You will be hard-pressed to find anyone who doesn't like these tires!
The attention that Falken has given the sidewalls is especially impressive. Most tires blowout via the sidewalls because of heat or they come apart due to age.
The Wildpeak has a reinforced sidewall with heat-dissipating technology. You can rest comfortably knowing you're covered.
If you are looking for the best 10-ply radial tire that doesn't sound like a train going uphill on the highway, the Wildpeak tire from Falken is the right answer..
Just take one look at this aggressive tread.
It's designed to prevent rocks and pebbles from becoming stuck in the tread while allowing water to quickly drain.
You know that this puppy can handle just about anything.