Classic cars relied on chrome for their trim pieces.
Today's more modern vehicles must meet air quality standards and gas mileage limits. This means cars must be made using lighter and lighter materials.
Enter the plastic bumper cover, bumper cover ends, plastic side moldings, plastic window moldings, plastic headlight trim covers, and more.
Plastic, plastic, and more plastic.
Plastic is terrific for car manufacturers since it is inexpensive, lightweight, strong enough to do the job, and mold-able into any shape you can imagine.
But the elements do terrible things to plastic. The sun causes it to fade or become gray or worn out looking.
This is where car trim restore products come into play.
If you want to keep your plastic trim pieces and bumper covers looking jet black or new looking without that milky appearance, you want to use the best possible restoring product on the market.
I've used a lot of these products over the many years I've owned my black SUV.
I'm going to get right down to the nitty-gritty and spell out which products rock your plastic car trim.
Solution Finish Black Plastic & Vinyl Plastic Trim Restorer
Solution Finish restores black plastic and vinyl car trim back to better than its original state and provides a long-lasting protective finish.

Solution Finish guarantees a long-lasting, deep black matte finish that makes your black plastic and vinyl look great and protects it to keep it looking like new.
Prices pulled from Amazon Product Advertising API on:
Product prices and availability are accurate as of the date/time indicated and are subject to change. Any price and availability information displayed on [relevant Amazon Site(s), as applicable] at the time of purchase will apply to the purchase of this product.
Ask any professional car detailer.
Chances are that they will tell you that they use Solution Finish.
I discovered this product at the place where I take my SUV to get detailed now and then. I saw them using this on the bumpers and I was shocked at how great it made my ride look.
I've been hooked ever since.
To get the most out of Solution Finish, you need to follow the directions precisely. The areas need to be super clean. If I've suspected dirt or oil on the bumper, I've rubbed it off with rubbing alcohol to ensure that the surface is completely clean and dry.
Then it needs time to dry.
Let this product dry about 24 hours and it sticks like crazy.
I've usually used this in the morning on a day when I know I won't be driving and it was warm and sunny.
Pros
It really works, and it works well
It lasts a long time (about 6 months) so you don't need to reapply as often.
In most cases, you don't need more than 1 coat
Cons
It is more expensive than some restorers
If you have a large truck or SUV, this might be on the expensive side
It takes a long time to dry
The rags you use to apply it need to be disposed of properly
If you want a top-notch product that will work like a charm, you want Solution Finish. Trust me, you won't be disappointed if you use it as directed.
Turtle Wax Trim Restorer
Turtle Wax Trim Restorer Renews And Maintains Any Color Trim And Plastic For Up To 3 Months

One Easy Application Restores The Original Appearance And Shine To All Colors Of Dull, Faded Trim
Prices pulled from Amazon Product Advertising API on:
Product prices and availability are accurate as of the date/time indicated and are subject to change. Any price and availability information displayed on [relevant Amazon Site(s), as applicable] at the time of purchase will apply to the purchase of this product.
Everyone knows the Turtle Wax name and this reasonably priced product is like all Turtle Wax products:
It works.
You can use this trim restorer on any color plastic, vinyl, and rubber trim. Before I discovered Solution Finish, this is the product I used on my SUV.
This is quite easy to apply and doesn't require the meticulous prep that Solution Finish needs. Just wash the car and rub the Turtle Wax onto the plastic trim, window seals, wiper arms, you name it. You also don't need to wait for the product to dry.
This is a silicone-based product, so you also don't have to worry about flammable rags.
Turtle Wax is very wallet friendly. But then again, it doesn't last as long as Solution Finish. I can't say that I counted the days, but this needs to be reapplied about every 3 months.
You can also use this product on interior plastic parts. Once it dries (in about an hour) it won't feel oily or sticky.
Pros
It is very easy to apply, just spread and wipe
It goes on your car quickly without waiting for drying time
It's very inexpensive which leaves more money for other things
Cons
It doesn't last as long as others
If the trim is badly oxidated, you might need two or three coats.
I can honestly say that I've used Turtle Wax Trim Restorer for several years and I was always happy with the results. I'm sure you will be too.
Autoglym Bumper & Trim Gel
Autoglym Bumper Care Cleans And Revives Color, Restoring Plastic Trim To Its Original Finish.

Ideal For Removing Dried-On Polish Stains From Bumpers to Trim

Use On All Unpainted Exterior Plastic And Rubber Components Including Bumpers, Grills, Spoilers, Mirror Casings, Molding, Trim, Tire Walls, Spoilers, Vinyl Roof Hoods And Mud Fla
Prices pulled from Amazon Product Advertising API on:
Product prices and availability are accurate as of the date/time indicated and are subject to change. Any price and availability information displayed on [relevant Amazon Site(s), as applicable] at the time of purchase will apply to the purchase of this product.
This is a terrific product for outside use on your vehicle.
Use this on any color or type of plastic trim, even rubber, and tires. You can put this on the door seals of your car to prevent them from sticking in freezing weather. That's a big plus!
This product is also designed to be long lasting.
Most users saying it lasted sometimes as long as 6 months.
But it has a tendency to streak in the rain or after a car wash unless you dry it.
In an area as rainy as mine, that simply won't cut it. But if you live in a very dry part of the country, this might be exactly what you are looking for,
Also, if you aren't a fan of shiny or even a satin look, this is the plastic restorer that you want. It is very, very matte. The color is restored, but there is really no shine at all.
Pros
You can use it on a wide variety of plastic parts and rubber
It has a non-shiny finish if that's your preference
It is long-lasting so fewer applications over time
Cons
It tends to streak in the rain
It has a non-shiny finish (all depends on what you like)
It needs multiple applications for heavily oxidized plastic parts
If you are looking for a product that you can use all over your car, plastic, rubber, vinyl, you name it, then Autoglym is for you. If you are a fan of a very matte finish, this is the product made just for you.
How Do You Restore Plastic Trim on a Car?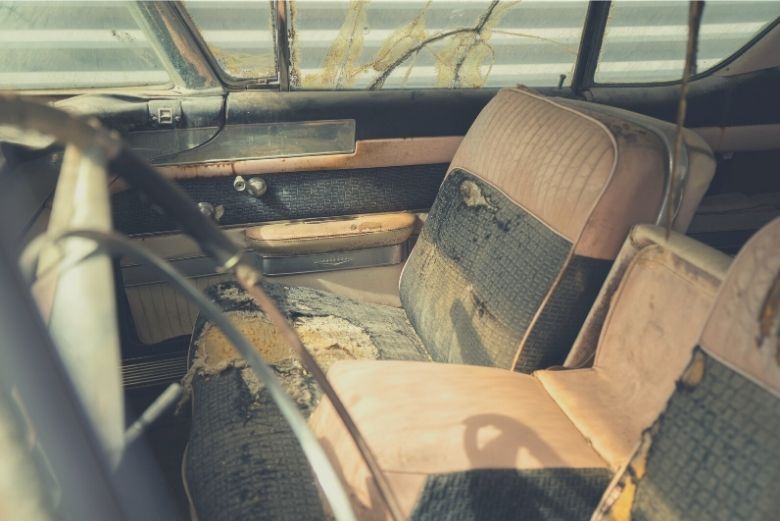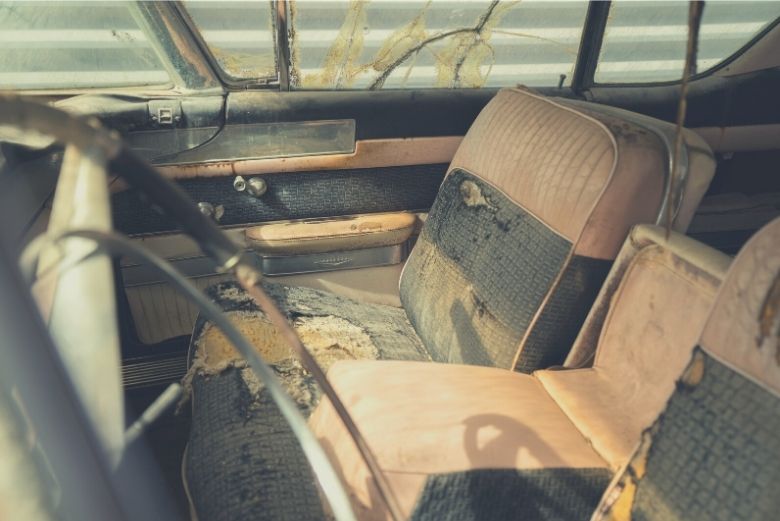 While you might find some weird hacks online (peanut butter??), the truth is that using some of the products above will help to restore the color and original matte finish to your plastic trim.
Nearly all of the products I've reviewed and used have a limited lifespan. Depending on whether you can garage your ride when not using it, the climate you live in, and how you take care of your vehicle, can all make a difference in how long some of these products will last.
I have room for only one vehicle in the garage. So mine is left outside. No snow, but plenty of rain. My experience has been that most plastic restorers last about 4-6 months at best.
I think this also depends on your tolerance level. If you want to keep your plastic looking like new, you can expect to use these products every 3 months. If you can live with a bit of greying, then 4-6 months is realistic.
I do want to mention a product I have heard about but haven't tried myself:Gteching G4 Permanent Trim Restorer. Now, this is much more expensive than the products I have reviewed above but the overwhelming majority of users state that this product lasts for about 2 years!
Despite the word "Permanent" in the name, nothing is permanent. But 2 years can certainly feel like it! If you really hate treating the plastic trim on your car every few months and the price isn't hard on your wallet, you might want to give Gteching G4 Permanent Trim Restorer a try.
How do I Permanently Restore Black Plastic Trim?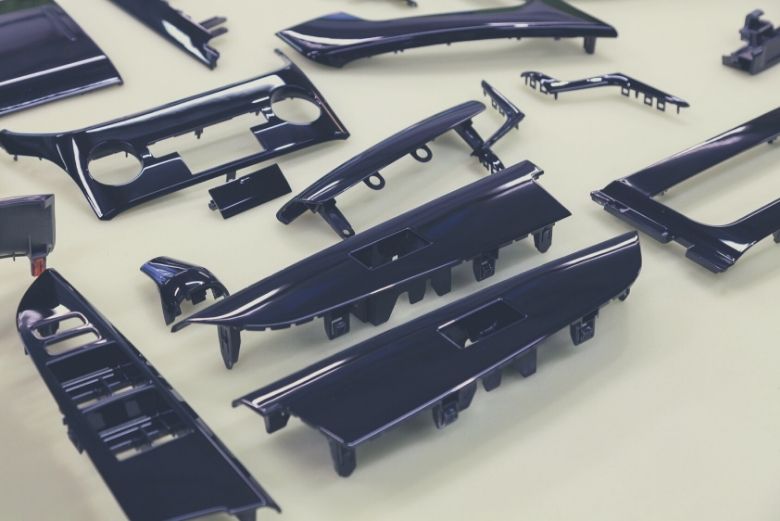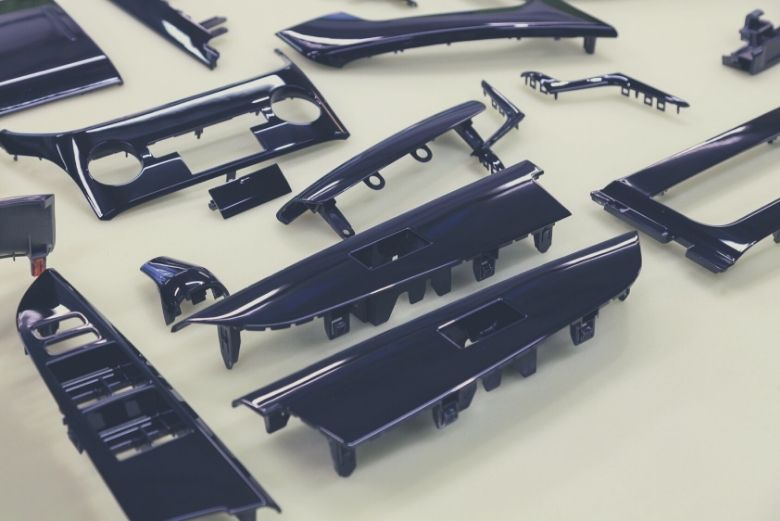 Nothing lasts forever, folks, including trim restorers. But you can maintain that nice black plastic trim in several ways.
Try the Gteching G4 Permanent Trim Restorer mentioned above. This supposedly lasts for 2 years, which is almost a "permanent" solution.
Paint it. Rust-Oleum Specialty Plastic Paint is made specifically for plastic and does a great job of making tired plastic pieces look like new.
Use some of the restore products listed above regularly.
Buy new parts.
Ok, new parts are awfully expensive and sometimes completely unavailable. Let's also face the fact that even new parts are going to oxidize in the elements. You will end up using a plastic restorer eventually.
Painting is also a good option and while I've never tried it on my car plastic, I have used it on other types of plastic (plastic lawn chairs). It looks great at first but I usually need to repaint them after a year or two.
Unfortunately, these do appear to be the only choices and it's entirely up to you which method you choose.
Does WD40 Restore Plastic?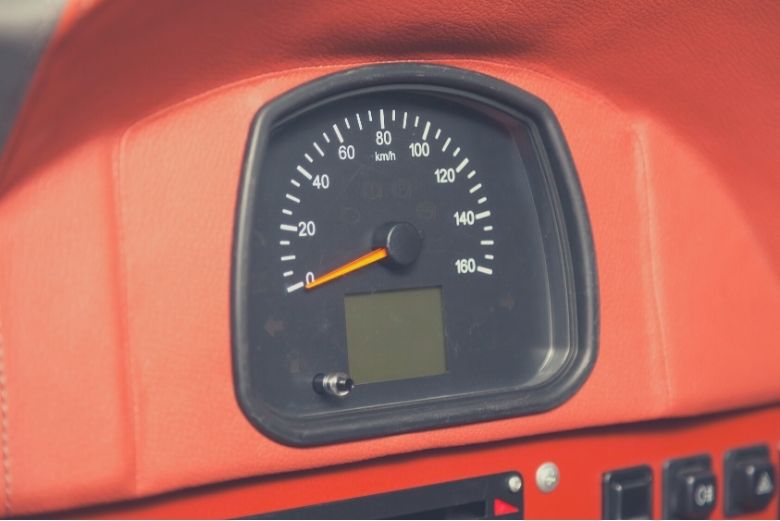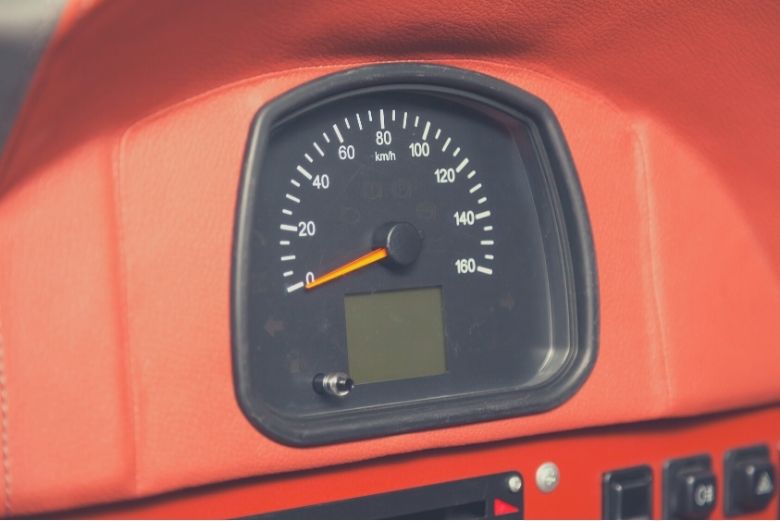 Yes, WD40 will restore plastic. But only temporarily.
Just about any oil will temporarily restore the color and a bit of shine to plastic.
One of the problems with using any type of oil, peanut butter, or WD40 is that the plastic will become slippery and attract dirt like a magnet.
Since it is exposed to the elements, this also means that WD40 or other oils will not last very long. But if you don't mind removing dirt with every wash and reapplying, yes, WD40 will work just fine.
Most of the products made to restore plastic trim contain compounds that don't leave an oily film that attract dirt and dust. These products also last for months whereas WD40 or other oils generally last no more than a week or two.
How Do you Restore Rubber Trim?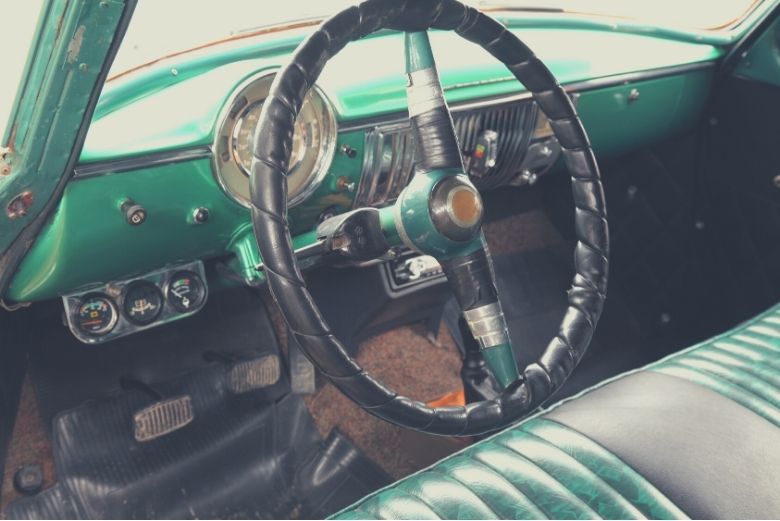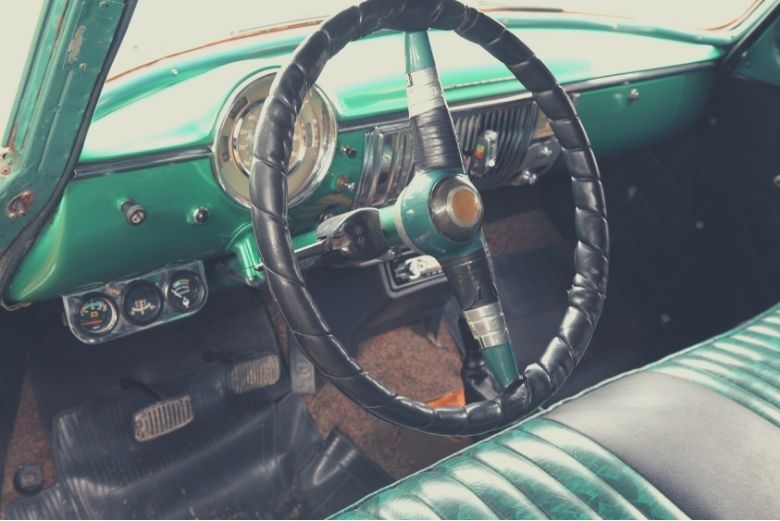 Nearly all of the plastic trim restorer products can be used on rubber as well. Turtle Wax Trim Restorer specifically states that it is safe for all types of plastic and rubber.
Be certain that you read the label to ensure that the product you have chosen is safe for rubber. All the products I've used can also be used on rubber.
I wouldn't use WD40, peanut butter, or olive oil on rubber parts. These products are known to cause damage by quickly deteriorating the rubber.
In The End
Without a doubt, Solution Finish is the clear winner here.
This product may cost a bit more and be a little bit more work. But the truth is that it really lasts. This lasts so long in fact that I usually forget about it until the bumpers start turning that milky greyish color, which is about 6 months.
If you want to save some money and you don't want mind applying a product every 2-3 months, the Turtle Wax is a really good alternative. But for me, I've got plenty of other things to do than think about when I need to apply a plastic restorer to my ride.
If the plastic on your car is heavily oxidated (so that the plastic almost looks white) you may need to apply more than one coat. But as bad as I thought my bumpers were, one coat of Solution Finish was all I needed.
Try Solution Finish.
Be sure to follow the directions exactly to make this product last as long as possible. I bet you are going to be really happy with the results.