Nearly every car owner wants to keep their car looking as new as possible for as long as possible.
In the past you had to go to a body shop or detail shop if a rubbing compound or wax didn't remove problems in the paint.
Luckily, this is no longer the case.
Anyone willing to spend a little elbow grease and a few dollars can restore their car's paint finish using a clay bar.
Pass your hand over your freshly washed car. Do you feel the particles but can't see any dirt?
These particles might include environmental fallout, tree sap, and even brake dust. It accumulates on your paint and causes it to look dull or create swirl marks and halos.
Looking for the best clay bar for your ride? I thought so! Keep reading. I've done a bit of research so you can pick up the best clay bar and have your ride looking like new just in time for the summer.
Do clay bars really work?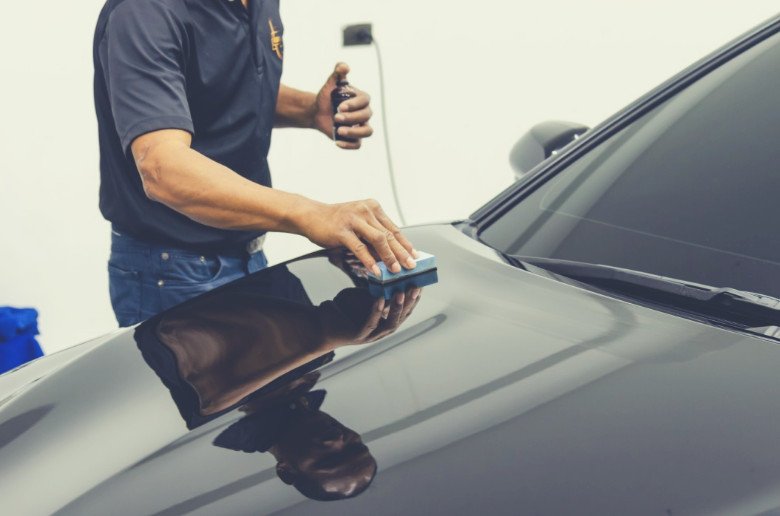 In one word, yes! Clay bars really do work.
Think of a clay bar as a paint cleaner, like polishing shoes. You may wash off dirt and mud from a pair of leather shoes, but to make them shine, you need a shoe polish.
Clay bars don't actually touch the paint surface (unless your car has no clear coat). Tey pick up embedded dirt, water spots, and bird poop, similar to a magnet picking up metal from a surface.
You can wax or polish your car all day long. It still won't feel as smooth as it does after using a clay bar for a minute or two.
Not only that but after you use a clay bar on your car, you will find that waxing is much easier. Now that the wax has a smoother surface, it will glide on and off, almost effortlessly.
When waxing your car, have you ever noticed that the sponge applicator is grey or black when you are finished? That is dirt and you are waxing right over it.
Clay bars remove everything that is sticking to the surface of the clear coat.
If you have never used a clay bar before, don't worry.
It's not difficult. Afterward I guarantee that you will wonder why you never used one before.
Is there a difference between clay bars?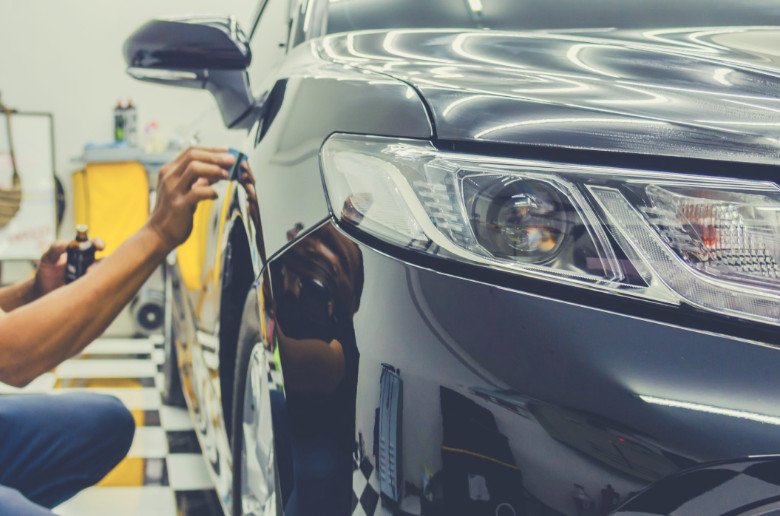 Yes, there is a difference between clay bars now. Not in years past though.
Previously, a company called Clay Magic (also known as Auto Magic) owned the patent on clay bars. This means that all clay bars were the same, they only varied in color and price.
That patent expired in 2013. This means that there are now a great many clay bars to choose from, including synthetics.
Some of the clay used in clay bars comes from Texas, others from Japan. Clay bars are now made to the manufacturer's specifications. The engineers have determined to be what they want to sell.
Some people like to think that getting a clay bar from another country, such as Korea, means they are getting something special.
The truth is that it's the company that determines what they are putting into a clay bar, not so much where the clay comes from.
Is a Clay Bar good for paint?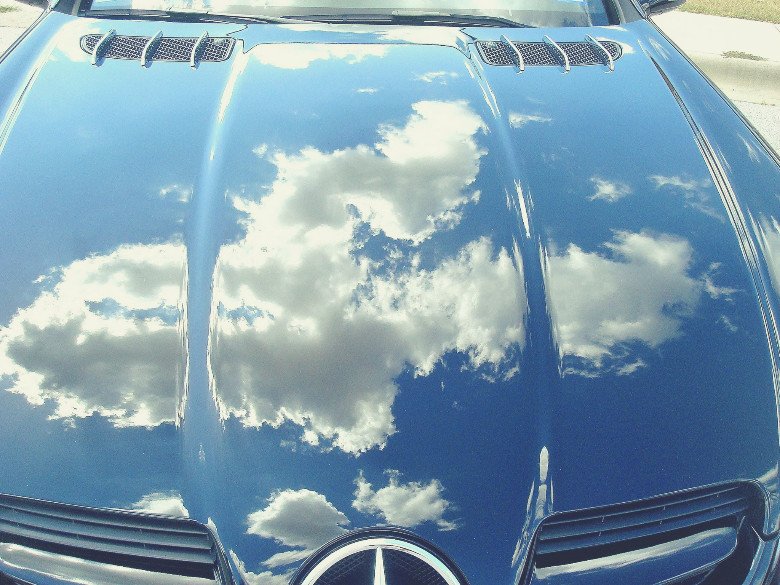 Yes, a clay bar is good for paint.
Every day, even if your car is parked in garages, the paint surface of the car takes a beating from the environment. Every mile exposes your car to sunlight, car exhaust, road debris, air pollution, and other contaminants, such as bird droppings.
Clay bars remove what washing cannot. Some contaminants stick to the paint such as brake dust. Washing, even if you used a brush, will not remove it.
This is where clay bars are invaluable.
Your wax or paint sealant will stick better to a surface that is truly clean. You can only get that type of clean by using a clay bar.
Does a clay bar remove wax?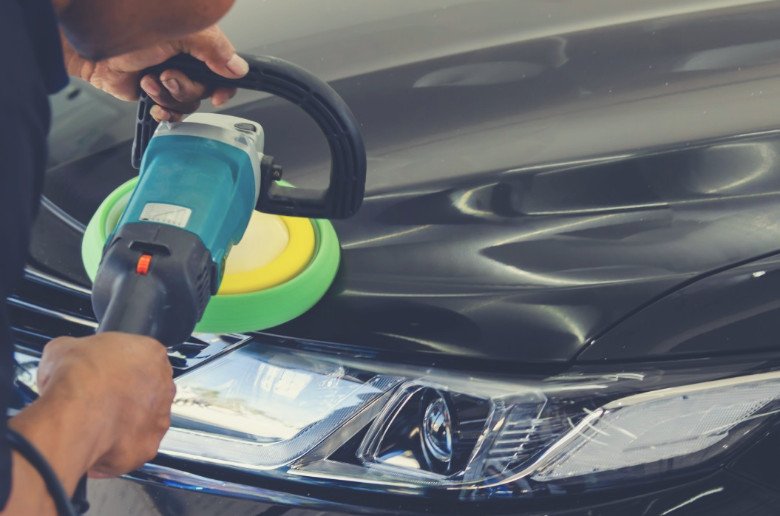 Yes, a clay bar will remove wax.
Clay bars are designed to pick up and remove anything they touch, including dirt, bugs, and wax.
This is why if you drop your clay bar on the ground, you have to throw it away. It just picked up everything on the ground including rocks, dust, and who knows what.
You can wait until your car is ready for a good wax before you use your clay bar. Or you can simply remove all the wax with the clay bar and then wax your vehicle again.
No matter how you look at it, you will be waxing your car afterward.
Does a Clay Bar damage clear coat?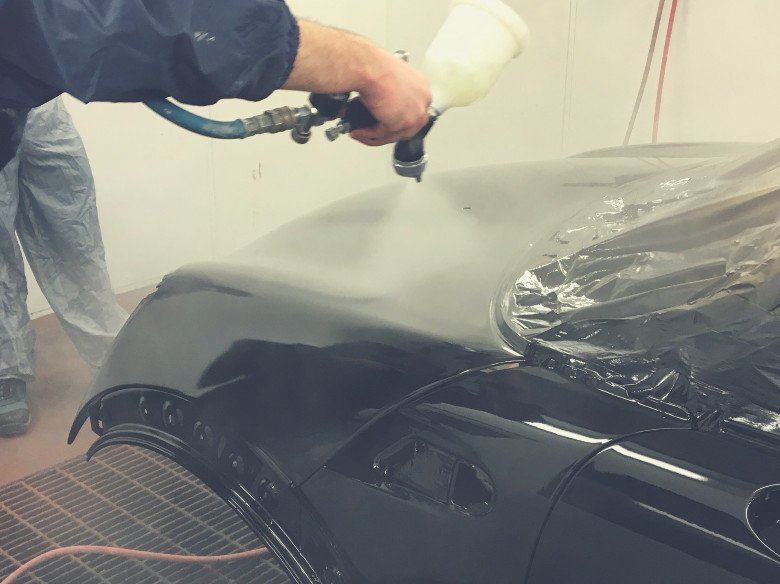 No, a clay bar won't damage a clear coat if used correctly.
When used properly, clay bars pick up dirt and other contaminants, like a magnet.
A more aggressive or heavy-duty clay bar might pick up a tiny amount of the clearcoat. The fact is that the clear coat is sustaining far more damage from the contaminants than what a clay bar could ever do!
Conclusion
Learning to use a clay bar isn't very difficult. You can find lots of videos on YouTube describing how to use one properly.
If you've never seen a clay bar, you might be picturing the modeling clay that you made an ashtray out of in kindergarten. But that's not the case.
Some clay bars look like modeling clay. Others don't, but they all accomplish the same purpose.
They help to remove very small particles off your clear coat and extend the life of your paint job!