When it comes to increasing your car's performance, you want something easy to install that won't cost a fortune, right?
A cold air intake kit is one of the best options to do exactly that!
These kits simply add a longer intake tube to the air filter. This results in colder, more dense levels of oxygen reaching your engine.
Cold air intakes not only increase your horsepower, but they even increase fuel efficiency. It's a wonder that auto manufacturers haven't added these items to their engines!
The benefits of adding a cold air intake system can be significant especially when paired with an improved exhaust system.
These kits generally cost less than $500 and are easy to install. Even someone with limited technical knowledge should have no problem following the directions.
Let's take a look to see which one you can count on to add some horses to your engine in minutes.
Ram 1500
Dodge Ram owners, if you've got a 1500 with the V8 5.7L engine, this cold air intake system is a solid option.
The AF Dynamic comes with everything you need for installation. It will replace your OEM air box and filter.
This filter is actually better than your OEM filter, improving the filtration efficiency of up to 95%!
AF dynamic claims that it adds between 5 and 10 horsepower and offers a 60-day warranty. That's not the best, but there isn't a whole lot that can go wrong here!
It's easy to install in less than an hour.
There is no drilling, no cutting, or modification required. No need to worry about the MAF sensor because there is a place to reroute yours. That means there won't be any check engine light issues.
The filter is washable, so there is no need to buy replacements, making this incredibly economical.
I like the reflective aluminum heat shield around the filter. This keeps the air colder as it flows. This will also help to protect the filter from rain or slush.
Pros
Installation is incredibly easy
The washable filter makes this an economical choice
It includes the extended wiring harness you need for the MAF sensor
Cons
Some users found the instructions difficult to understand
The heatshield uses a stick-on adhesive that some users say doesn't hold for very long
A few users complained that the wiring harness for the MAF sensor failed after a few months and it needed to be replaced
If you've looked around at cold air intake systems for your Dodge Ram, you might have been put off by the price. The AF Dynamic Filter Cold Air Intake kit is very affordable and fits like a glove.
This is the best option I've found for a Dodge Ram 1500.
Ford F150
Ford F150 owners have been waiting for a kit like this for their V6 and it is finally here. Note that this fits the 2015-2019 F150 with the 2.7L V6 engine.
Always double-check the application before purchase.
I was impressed with the 10 year / 1 million mile warranty on this product.
Who offers a warranty like that if they aren't 100% sure of their product? You cannot beat this warranty at any price.
K&N is well known for making quality aftermarket parts and this cold air intake is no exception. You will notice improved acceleration, better uphill performance, and you get that beautiful engine roar that you haven't heard since 70s muscle cars!
This is custom made for your Ford.
You can install it with simple basic hand tools in less than one hour. The filter on this is also washable, although K&N says it can go 100,000 miles between washings.
I probably won't let mine go that long, but that decision is up to you.
Pros
It has an unbelievably long warranty
It's amazingly easy to install
It increases horsepower and sounds great!
Cons
Some users complained that this is made from plastic and they expected a better or stronger material for the money
A few users complained about poor gas mileage
Some found the sound too aggressive
You know that you want your Ford V6 to sound like a V8, right?
Increase your horsepower and get the sound you want for less than you expect.
Honda Civic
I worked for Honda for many years and one thing I know well is that Honda owners want only the best for their ride.
This kit is the best available for the Honda Civic.
Injen made this a direct fit for the 2017-2019 Honda Civic L4 2.0 Type R motor. Always double-check the application before purchase.
I like this kit because it's designed to work with the stock calibration, so no tuning is required. If you want to increase horsepower but you don't want to mess around with the specs, you want this kit.
Injen states that this can add up to 13 horsepower. That's impressive!
When manufacturers make a quality product, it shows. Injen offers a Limited Lifetime Warranty to the original purchaser.
The filter is washable so you can save some cash on buying air filters . This product is made in the USA, specifically California.
Perhaps that is why the warranty is so outstanding.
Pros
Injen provides an outstanding Limited Lifetime Warranty
There's no need to tune – it works with the original specs
There's a no drama installation procedure
Cons
A few users complained that MPG did not improve very much
Some say the instructions could be better
If you want an incredibly easy to install CAI with no tune-up changes needed, the Injen Evolution may be your solution.
Do cold air intakes make a difference?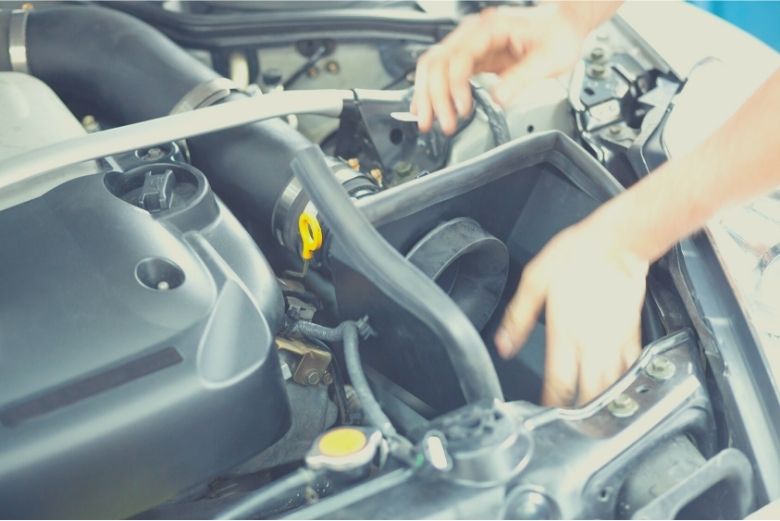 Yes, cold air intakes make a solid difference.
Regardless of what type of vehicle you own, one of the easiest ways to add some horsepower and extra mileage to your ride is a cold air intake kit.
Colder air is denser, which means it holds more oxygen. More oxygen means more bang, more combustion when mixed with fuel.
If your engine is being fed hot air from under the hood, it's not as dense as cold air. That hot air doesn't have as much oxygen in it. That means not as big of an explosion as denser, cold air.
There are lots of other variables in play here like engine displacement and ambient temperature. But you will definitely see changes including cooler engine temps, higher gas mileage, and power you can actually feel.
Your throttle response will be improved. You'll even hear a more throaty, meaty sound from your engine as you press the accelerator pedal.
How much horsepower can you get out of a cold air intake?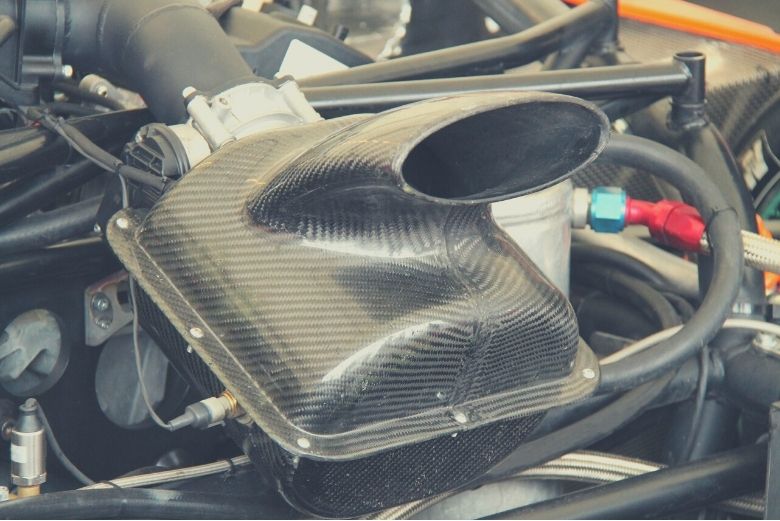 It would be nice if there was a scale that would give you an exact number.
Unfortunately, since there are several factors that come into play, there is no way to say that if you lower oxygen temps by X number of degrees, you will get X number of extra horses.
Every application is different.
Roughly, a 30-degree drop in the temperature of the incoming air will mean an added 2.8 percent increase in horsepower. This isn't a 100% formula, but it will at least give you a basic idea.
Expect around 3-4 HP on a 4 cylinder and around 4-8 on a V8.
With all things, your mileage may vary!
Does a cold air intake change the sound?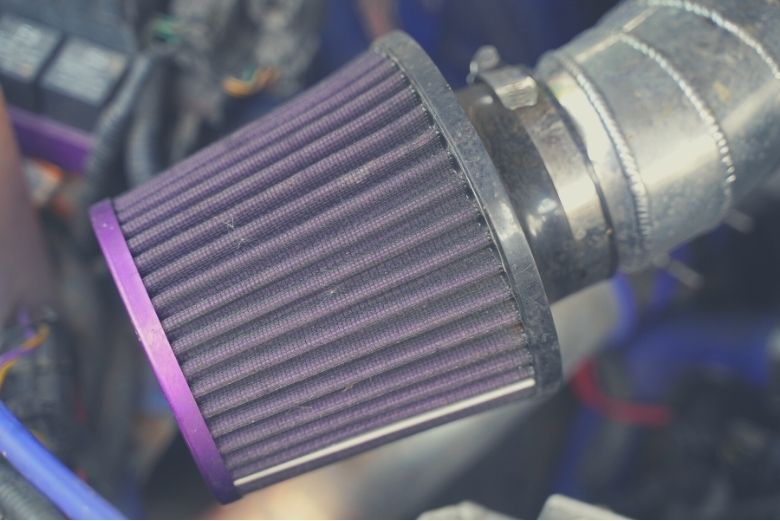 Yes, a cold air intake will change the sound for the better.
Anyone old enough to remember the sound that a 4-barrel carburetor made when you stomped on the gas pedal will get an idea about how your car will sound.
For the younger generation, you will definitely hear a more aggressive sound. Cold air intakes allow you to hear the air rushing into the motor, especially when you rev up the RPMs.
When you first push the accelerator you'll hear a quick rush of air as the engine begins to pull in air at a higher velocity.
Unless you prefer to have a motor as quiet as a spring breeze, you will love the sound that a cold air intake gives your engine.
Can I drive in the rain with a cold air intake?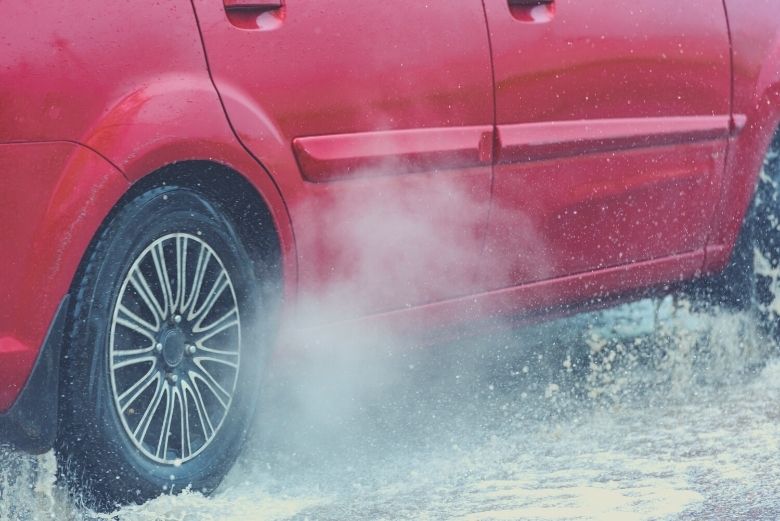 Yes, you absolutely can drive in the rain with a cold air intake.
Rain or snow will not harm the cold air intake. Your kit will have a filter and the filter can withstand some water.
The manufacturer also designed the intake not to be in a location to intake water.
But you might want to think twice about where you install your cold air intake if you need to drive through fairly high-water levels.
Offroading may not be a good application for a CAI. You'll want to look at a snorkel for your 4×4.
Avoid placing the filter underneath the vehicle or behind the wheels where it is possible to suck up water into the intake.
In the overwhelming majority of cases, you will have no problems with your cold air intake whether it is raining or snowing outside.
Wrapping it Up
There is no need to state a winner here since each vehicle requires a different kit, so you can't really compare them.
But in my experience, you'll want to go with well known brands like K&N or Injen. They are top manufacturers in the aftermarket performance and tuning category.
If you want to unleash the inner beast lurking in your motor, a CAI will make a noticeable difference in sound and power.
It's a simple installation that you can do yourself. Just swap out your OEM air intake kit with a cold air intake kit and see if you notice the difference.
Once you hear and feel the difference, you will wonder why you waited so long to install a cold air intake kit.