So, you've got a mean truck or car and you want it to sound as awesome as it looks. That would mean you want a glasspack muffler!
A glasspack muffler is a single perforated tube that has fiberglass packed around the outside. A larger tube is then placed around the fiberglass as a housing. This makes a it almost a direct open pipe.
A glasspack muffler has very little sound suppression.
The noise from one of these mufflers can be a bit ear-blasting. But in the right circumstances, a glasspack is awesome to give your muscle car that deep rumble that most people love.
Most like to put glasspacks on small block engines so that they sound like a big block engine.
And why not? No one is hurt by sounding a bit badder than your car actually is.
If you want the sound of a big, nasty, aggressive engine, then you want the best glasspack muffler you can buy, right?
No sense wasting money on an addition to your ride that's not the best.
My Winner
Cherry Bomb Glasspack Muffler
It's Cherry Bomb red and you can't miss it. This is the standard for glasspack mufflers to give a deep, low rumble.
Buy Now
Learn More
We earn a commission if you click and make a purchase at no additional cost to you.
01/25/2021 01:23 am GMT
The name alone says it all, right?
Take a look at that bright red color. That color does NOT fade with time! I don't know anyone with a Cherry Bomb who doesn't want to show it off to all their friends.
The Cherry Bomb is perhaps the best selling glass pack muffler in the world.
This one has an overall length of 12 inches, so it will fit nearly every vehicle on the road. It has a welded body for maximum durability. It's even reversible, so you know this should fit your ride.
This glass pack is super affordable and easy for nearly everyone to install themselves. Some users report an increase in gas mileage of 3 MPG. The Cherry Bomb allows your engine to sound aggressive, but not raspy.
Some users were concerned about neighborhood noise restrictions. But they were pleased to find the Cherry Bomb didn't blast the neighbors into next week but gave their vehicle that throaty growl they were looking for.
Pros
It comes in a very compact size
It has a very deep but mellow sound
It's easy for most people to install
Cons
The aluminum construction may not hold up to abuse
Some might find this muffler a little too quiet
There are many imitators but only one, true Cherry Bomb!
If you want an aggressive sound but you don't want the neighbor's complaints, this is the perfect glass pack for your ride.
Best for V8's
Thrush Glass Pack Muffler
Lightweight and sturdy, the thrush is a great value. It's made from stainless steel. However the red color is painted on which could be a problem with time.
Buy Now
Learn More
We earn a commission if you click and make a purchase at no additional cost to you.
01/25/2021 01:23 am GMT
If you want people to know that you're packing a V8 under the hood, the Thrush is probably what you are looking for.
This glass pack comes in fire engine red or stainless steel. The red is painted on, which means it can chip, peel, or scratch over time.
This has a heavy gauge for maximum durability and comes with expandable bushings to fit custom exhaust pipes.
Very reasonably priced, the Thrush is easy for most people to install on their own. It has a straightforward design to improve exhaust flow. It should also improve gas mileage.
The Thrush gives engines a deep, but not raspy tone.
Quieter at idle than most other glass packs, the roar that the Thrush will make is not disappointing.
This glass pack is almost 30 inches long, so you should be certain that this will fit where you want to place it.
Pros
It's very lightweight for the size
It's one of the best values for the money
It has a very sturdy construction
Cons
The sound is deep, but not loud (that is a drawback for some)
The ends have no adapters or shims (2.5 inches on both ends)
It must be welded on
If you want your V8 to rumble yet not be obnoxiously loud, the Thrush is a great choice.
This free flowing glass pack offers a deep tone and improved gas mileage that V8 owners will appreciate.
Budget Pick
Dynomax Race Bullet Mini Muffler
The Dynomax is loud! It's small and compact and gives a louder rumble than the others. Exercise the 90 day warranty if it's too loud for you.
Buy Now
Learn More
We earn a commission if you click and make a purchase at no additional cost to you.
01/25/2021 01:23 am GMT
If you want your ride to have a racing sound but you don't have a lot of space or cash, this is the obvious choice.
This glass pack offers a 100% welded design for long-lasting durability. The Dynomax is a compact 9.25 inches, weighs only 2.5 pounds, and is made from stainless steel.
Make no mistake, this glass pack is anything but quiet.
If you are looking for some real noise from your machine, this is the puppy you need.
If you want to add this as a resonator to your ride, you will be happy with the smooth, deep noise you get from your engine.
This does not come with adapters. But you can purchase them at any automotive store if you need them.
I do like that Dynomax offers a 90-day no-risk, money-back guarantee. That's something you won't find on other glass packs.
Pros
The super compact size should fit nearly anywhere
It has a 90 day no-risk warranty
It has a deep race tone
Cons
It might be a little too loud for some areas
Some users complain about a whistling noise
Are you ready to step up the sound on your ride? Don't want to pay a small fortune?
If so, the Dynomax Race Bullet Mini-Muffler is exactly what you want.
Does a glass pack muffler add horsepower?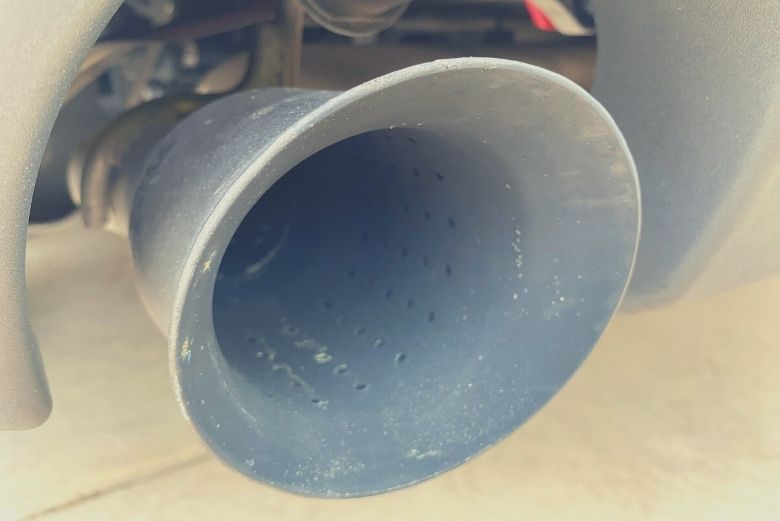 Yes, a glass pack muffler may increase horsepower in the upper RPM range of an engine. Replacing the factory muffler with a free flowing one reduces air restriction from the exhaust path.
But a glass pack may not increase horsepower in the lower RPM ranges of certain engines. It may actually decrease power in that range.
A daily driver will benefit more from a factory muffler in the low end RPM range. But as the engine revs higher, a factory muffler restricts the velocity of exhaust.
That restriction can hold back a few HP.
If you want speed and power in the top end, a glass pack muffler can add horsepower.
Removing that restriction can gain a few HP in the upper RPM range.
You will feel and hear the difference, which is why glass packs are so popular!
What does a glass pack do for exhaust?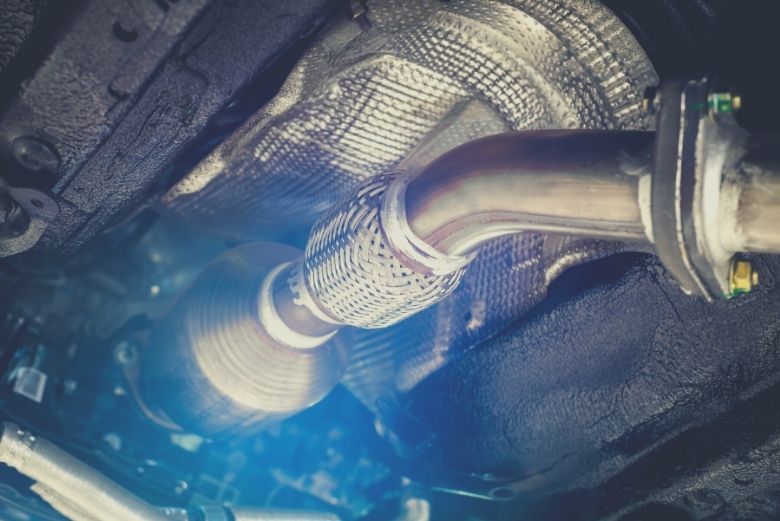 A glass pack muffler is an amazingly simple and inexpensive design. It's made to reduce backpressure but still limit the amount of exhaust noise.
This type of muffler lets the engine produce its own distinctive and aggressive sound. It does not hurt the exhaust system or the exhaust manifold.
Nor will it damage the catalytic converter.
A glass pack simply allows the true sound of your motor to come through.
Do Glass packs improve gas mileage?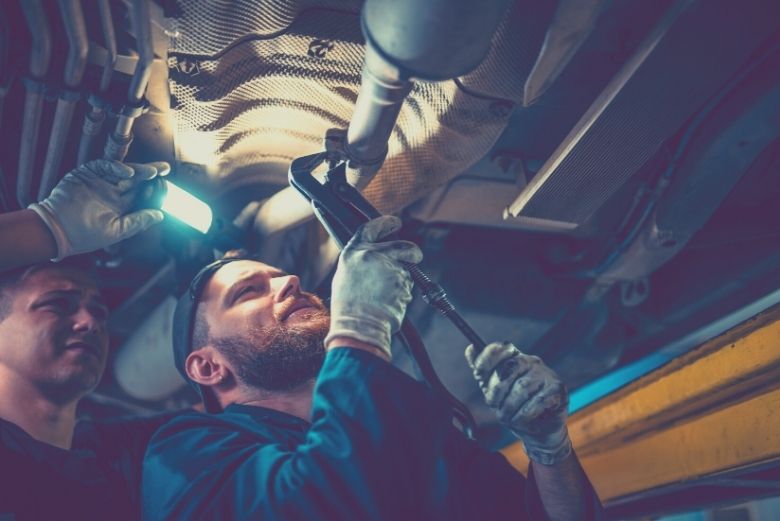 Yes, they can.
Think of your motor as a big air pump that draws in air and fuel, then pushes air and burned fuel out.
The stock muffler on your car is designed to restrict the output and reduce sound.
There is almost no restriction when you add a glass pack. That means your motor breathes easier, which improves its overall efficiency.
How much does it cost to install a glass pack?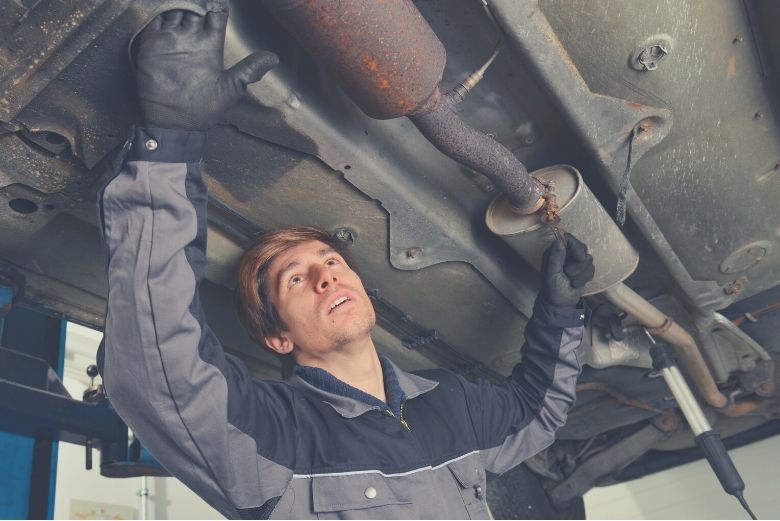 A glass pack is very inexpensive to install.
If you have a bolt-on system, you might be able to bolt the glass pack on yourself. If it needs to be welded, a typical muffler shop will charge somewhere between $50-$100 to install one glass pack muffler with no bending or added pipes.
If you need additional work, such as a custom "H" pipe, or if you need other work done, costs can reach as high as $500.
Get estimates from several locations. Prices can vary tremendously.
My Winner
Depending on what kind of sound you are interested in, you can't go wrong with the Cherry Bomb.
I like the Cherry Bomb because it gives you that loud, aggressive sound you want without assailing the neighbors or alerting the police.
The Cherry Bomb is super affordable.
It's easy to weld or clamp on. If you don't have welding equipment, a muffler shop can put this on for you for a minimum charge.
The aluminum body is impervious to rust. But this also means it can get dented or damaged if you are a fan of off-roading. For regular street use, this should be just fine.
Cherry Bomb does not appear to have much of a warranty beyond unpacking the box. But then again, no glass pack muffler does. Be careful when clamping or bending the ends since any damage won't be covered.
Anyone looking to give their wheels a warlike rumble that won't have neighbors calling the police, the Cherry Bomb is… well… the bomb!