Regardless of how you might view deer hunting, no one wants to strike a deer on the road.
Yes, this can injure and kill the deer. But you and your passengers could be hurt or injured as well.
And then there's damage to your truck.
Investing in a quality grille guard will offer you tremendous peace of mind.
While some people opt for a full replacement bumper, I'm not sure the cost is worth it. Full bumpers are very heavy. Unless you have a 1-ton truck, it's going to cost you quite a bit more in gas and performance.
I've had grille guards (sometimes called bumper guards or deer guards) on nearly all my trucks. I was quite lucky that I never hit anything larger than a bird.
For anyone who lives in a rural area or one that is heavily populated with deer, you will want one on your ride.
There are so many grille guards to choose from. It's hard to know which one will do the job without cleaning out your wallet.
You want the grille to absorb and deflect the energy of the deer (cow, or what have you) while remaining lightweight enough to not affect your vehicle.
I've reviewed all the information, products, and reviews. The following are my recommendations for the best grille guard for deer.
Best Overall
If you read truck forums, the one name you will hear repeatedly is Ranch Hand.
This grille guard does far more than protect the center of your truck. It wraps around the headlights to ensure that the entire front end is not affected.
Ranch Hand uses 12-gauge steel tubing and solid material construction that amplifies the strength of this grille guard. It mounts in four locations that ensure a tight fit. It puts an end to annoying vibrations that grille guards are known for.
The net weight is only 120 pounds. It also works with fog lights. But note that some models require an additional bolt kit that you must order along with the guard.
Check the application and installation guides before you order.
The grille guard can be installed by one very strong person. But it is much, much, easier with two people. No drilling, grinding, or tweaking needed. Just use the easy to follow instructions.
The overwhelming majority of users state that this was simple to install. After hitting an object on the road (including deer) their trucks did not have even so much as a scratch.
I found one complaint about the Ranch Hand Legend Grille Guard. It came from someone who complained about the length of time it took to receive the grille guard.
I found Zero complaints regarding the actual product. To me that speaks to the quality of this item.
The is an all around, best of the bunch, lightweight grille guard to protect your truck from deer and other obstacles.
You can't go wrong with this one.
Best Brush Guard for Silverado
This is a true "bumper" guard designed to protect mainly the front of your truck, not the sides or headlights.
This grille guard offers a US patented design that is made from 2.5-inch tube framing. I like the E-coated textured black finish. This will protect the guard from rust and make it look bad-boy tough.
Tyger added two pre-drilled holes for the front license plate. That will be much appreciated by those who live in states where the front plate is a requirement.
The Tyger bumper guard fits most 2007-2018 Chevy Silverado's and GMC Sierra 1500 trucks. But be sure to check your make and model before purchasing.
Many users say that they installed this puppy in about 2 hours, and everyone loved the way it looked on their truck. I must agree, this is probably one of the best-looking grille guards I've seen.
For 2017 and 2018 GMC models with front towing hooks, you need to cut them off to install this. That isn't a big plus in my book, but it didn't seem to bother a lot of people.
A few users noted that this bar is made in the USA and others noted that this seems to be more of a brush guard than a deer guard.
If you want a brush guard that gives your truck a bad attitude look, this is the one you want.
Best Grille Guard for F150
If you own a Ford F-150 2009-2014 model (excluding the Raptor and Harley Davidson editions) this is the perfect, custom-fitted grille guard for your ride.
This grille guard features 2 inch diameter black metal tubing, heavy duty rubber pads for extra protection, and a 1-piece design that also offers wrap around sides to protect your headlights.
For protection from deer, this grille guard can take the heat and then some. I like the mesh look front panel for blocking rocks, bugs, and birds.
For those of you who are simply tired of black everything for trucks, you can also get this in a chrome finish if you prefer.
I like this grille guard because you can keep your towing hooks. You just need to do a bit of trimming. This is a very secure grille guard that doesn't vibrate and it's completely functional, not just there to look good.
Users say this took 2-3 hours to install and it's much easier to install using two people.
The only complaint I could find was someone who received it damaged, but that is replaceable. A pain, yes, but not a manufacturing defect.
Ford fans: if you want a grille guard that will tackle deer, cows, or whatever might be in the road, and you want to look good doing it, this will be money well spent.
Do grille guards protect against deer?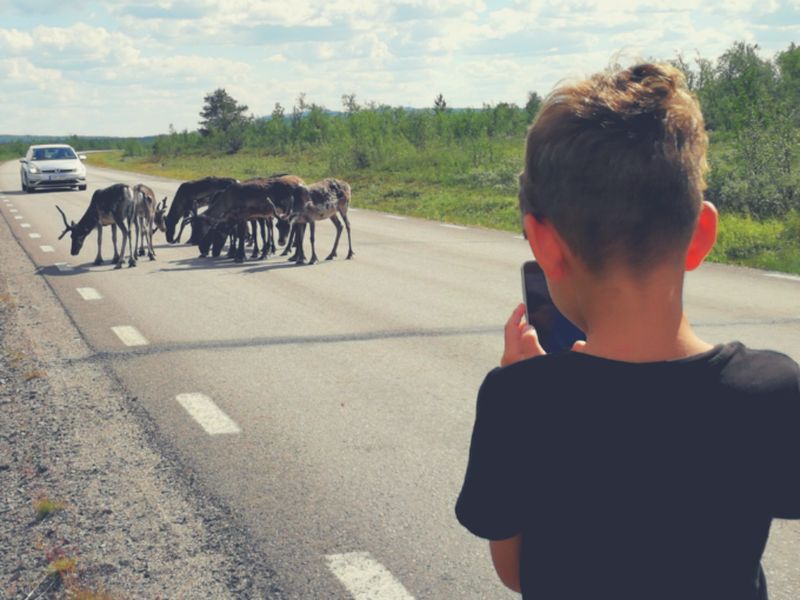 Yes, a good quality, steel grille guard will protect against deer.
Depending on the design, grille guards can also protect your truck from cows, brush, rocks, birds, and other obstacles in the road.
Let's not forget those minor fender benders.
If someone should accidentally back into your front end, I bet their vehicle takes a nasty hit. But your grille guard might come away with nothing more than some scratches and the other car's paint.
You can also make your ride safer by adding additional light kits. These are often sold by companies making the grille guard, or by other companies who make a universal kit.
There is nothing like the security of extra lighting in off-road situations or bad weather conditions.
Are grill guards worth it?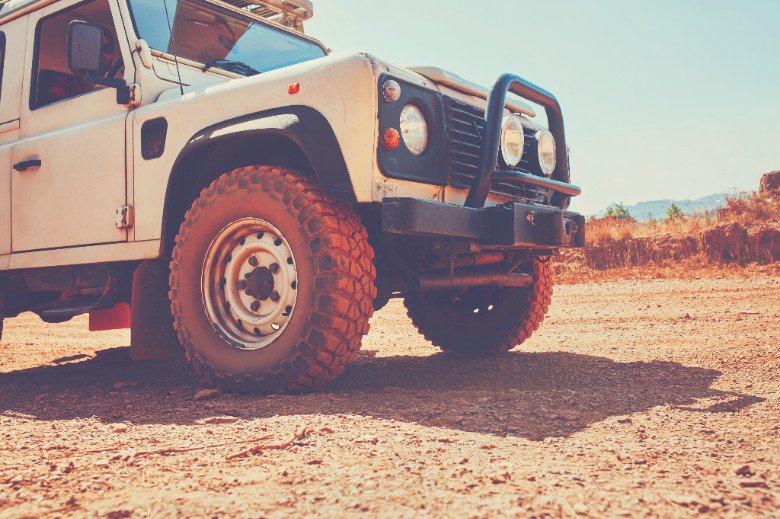 I do understand your hesitation.
Let's face it, most grille guards are not cheap. If you are having a difficult time coming up with the cash, you want to be sure your investment is a good one, right?
If you live in or frequently travel to an area where deer can be a hazard, you will want to invest in a grille guard.
A good quality grille guard can mean the difference between being stranded with a damaged radiator or front end and getting home in one piece.
Be sure to check that the grille guard you buy is made from steel and will fit on your truck with a minimum amount of modification.
Imagine how much time and energy you will need to spend if a deer hits your unprotected truck hard enough to damage not only the front end, but the radiator, serpentine belt, hoses, A/C condenser, and more.
Insurance won't cover everything and how much is your deductible? $500? $1,000? More? The grille guard will pay for itself if you hit just one deer or cow in the lifetime of your truck.
Do grill guards affect gas mileage?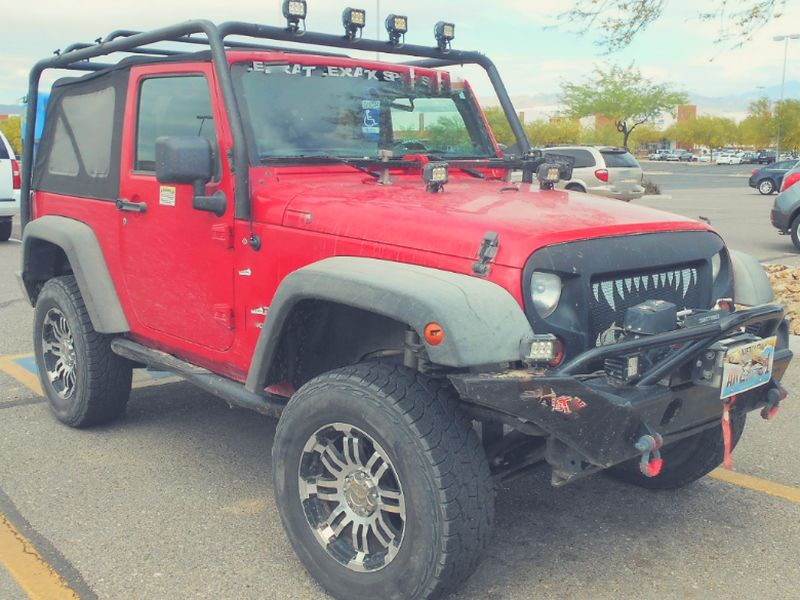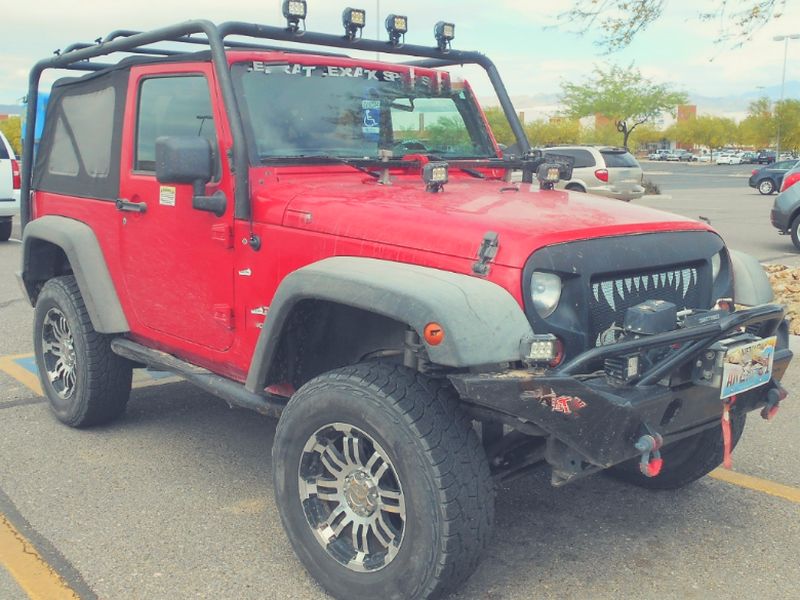 While common sense tells you that almost any weight you add to a vehicle can affect the gas mileage, you will hear a great many companies say that they don't.
One company, MVT Solutions, says they tested two grille guards and found that while they offered front end protection, they did not affect gas mileage.
Keep in mind that this company only tested two models out of the entire industry. I don't know how many models of grille guards are sold in this world, but I would guess at least 50.
If you read truck forums, you will find that many people feel the same way. Anything that adds weight or changes the airflow will obstruct the aerodynamic properties of the truck. That should affect the gas mileage.
I was unable to find anyone who actually claimed that they measured and found a difference.
I would venture to say that a grille guard must affect the fuel mileage, but that the amount must be so small (such as half a mile per tank of gas) that most people never notice.
How much does it cost to install a grill guard?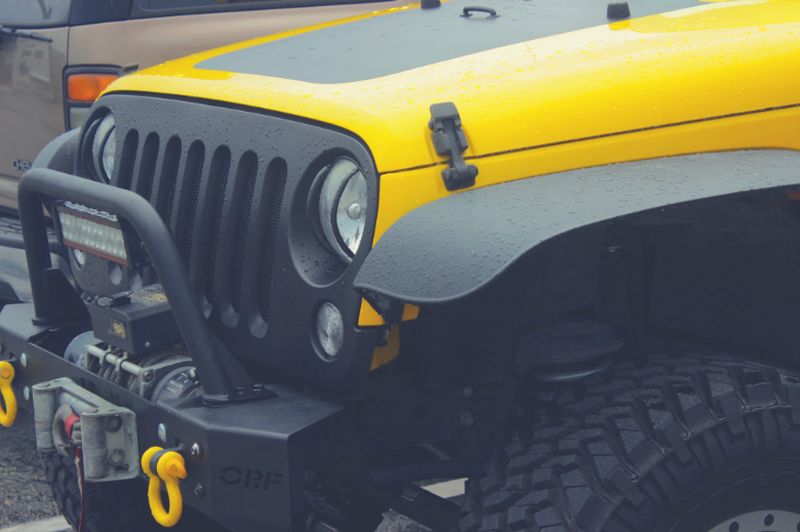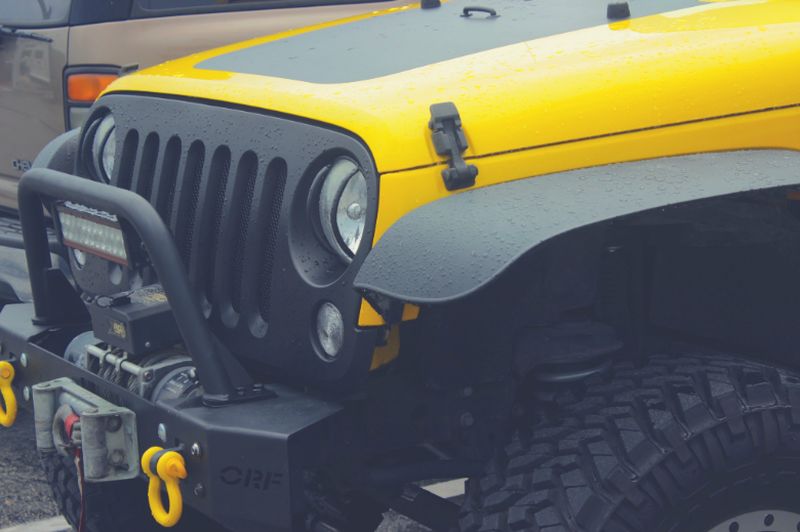 This will depend on several factors. Where you live, which model of grille guard (do the two hooks need to be removed, for example) and who does the job, a mechanic vs a body shop for example.
Most people find that a friend or two will make the installation much easier. There are many YouTube videos where people demonstrate how they installed grille guards to make things easier.
For those who want someone else to install it for them, you can expect to pay somewhere between $250-$1,000.
Conclusion
If you are looking for the best overall grille guard to protect your truck from deer or other road debris, the Ranch Hand Legend Grille Guard is the clear winner.
I like the one-piece construction, 12-gauge steel tubing, and the four-point mounting setup. Any accessory that is bouncing or vibrating is super annoying, and this setup is very secure.
Numerous users have stated that they have hit deer and not had a scratch on the front of their truck. That type of personal feedback is positive proof that this grille guard has what it takes to withstand a direct hit and not bend itself (and your truck) all to hell.
Grille guards are important not only for the protection of your truck but you and your passengers as well.
A well constructed grille guard will help to guide the deer away from your vehicle and towards the side of the road. That way you won't find the front fender where your door used to be!