If you're looking for a quick answer, my pick for the best H11 bulb is the Fahren 60W Super Bright LED bulbs. They throw a daylight white that's brighter than most OEM bulbs and are affordable.
Before I upgraded my 40' Ford Truck to a 12V system the lights were 6 volt. Can you imagine driving at night with 6V lights? I was once driving home at night and the road was very dark. A pizza driver approached a stop sign, made a slow stop, and almost kept going. He didn't see me because my lights were so dim! I slammed on the brakes and avoided the collision.
Headlights are important today. Manufacturers have also made huge improvements to car headlights. There are many options if you're looking to upgrade or just need to replace a burnt out headlight. I'm going to explain some of the technology and help give some ways to narrow down your options.
What to Look for in an H11 Bulb
If you are considering an LED H11 there's a lot to consider. Lumens, color, and base size, are all options to look at. But first, what about the technologies?
Do I want Halogen, HID, or LED?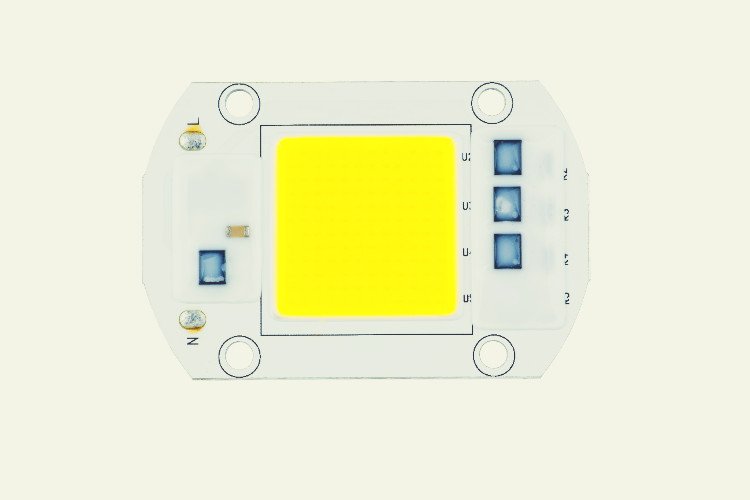 You'll find all three technologies in the H11 base. So how do they differ from each other?
Most standard cars today come with Halogen bulbs. These output a modest amount of light and are fairly inexpensive to buy if you need a replacement. The downside is they can be fragile to handle and install. They also don't last as long as HID or LED.
HID or High Intensity Discharge creates an electric charge to make light. HID is much brighter than Halogen. Have you been blinded by other cars while driving? This is called glare and is the downside of HID bulbs.
LED or a Light Emitting Diode is a semiconductor based device that uses SMD (surface mounted diodes) to create light. Technology is improving rapidly and they are the brightest car lights on the market. LED is brighter, more energy efficient, and lasts longer than the others. The downside is they can sometimes be more expensive.
Lumen Output
This is a measure of how much energy is converted to light. The higher the number the more light the bulb outputs. Bulbs can waste energy while they make light so you'll want to find how many lumens the bulb outputs as light.
Heat Dissipation
LED Bulbs convert more energy into light than a halogen bulb. However they still make heat. The hotter they become the less light they output. Check the heat dissipation number of the bulb so you can compare. Some LED bulbs need a fan to stay cool.
Light Color
Have you noticed that some house lights have a blue tint while others look yellow? This is the color of the light which is measured in degrees Kelvin. If you see a car at night and the lights are very blue the color temperature is close to 6500K or greater. Keep the color in mind as you identify the bulb you want.
Is H11 a Low Beam Bulb?
H11 is a single beam bulb used for the low beam. It emits one beam of light. Automakers use two bulbs per headlight, one for high beam and the other for low beam. The bulbs styles may differ between low and high. Dual beam bulbs emit two beams per bulb. Only one bulb is needed per headlight.
These are single beam bulbs: H1, H3, H7, H8, H9, H11, 9005, 9006, 880, 881.
Dual beam bulbs are H4, H13, 9004, 9007.
Can I use H11 Instead of H16?
Yes, you can use H11 instead of H16. Think of headlight bulb sizes like the batteries in your remote control. If your remote needs size AA, AAA or D won't fit. You need the right size for each device. Headlight bulbs are the same.
H11 is compatible with these bulb sizes: H8, H9, H16 (L-Shape)
What Else Do I need to Know?
One obstacle you need to know about is the communication system in cars called Can Bus. This system allows the computer to talk to components. Not all manufacturers use Can Bus. High end auto makers like Audi, BMW, and Mercedes use it.
Research and see if you have Can Bus in your car. If so, it's likely the computer wont' be able to talk with your lights without installing an additional capacitor. Headlight makers will usually provide this if you need it.
Cougar Motor LED
These Cougar bulbs use Cree LED chips for a beam that is 2x brighter than OEM bulbs. Installation is simple. Remove your headlight case, remove the old bulbs, and insert the new ones. Be sure to adjust the lights correctly so they're pointing down the road and not too far up.
Many people love the intensity of the light output. It's much better than their stock halogen bulbs. Some mentioned it may not throw as far as an HID bulb, but that depends on the car and type of light housing you have.
One point of consideration is the bulbs make heat and use fans to keep cool. This does surprise people. They didn't expect that a light bulb would have moving parts. Don't be surprised if you hear the fans after you turn the car off. They'll need to cool down some after use.
Another point to consider is that some people had to modify their housing or the light to make it fit. This may not be the case in all cars but you'll want to check. Do some research and see if you can find anyone else with these bulbs and your car.
Consider the Cougar if you need an LED much brighter than OEM halogen.
Pros
Most users are very pleased with the amount of light these LED's output.
People

noticed a very even distribution of light across the road

.
These bulbs even help throwing light to the sides of the car. This can help in very dark areas to avoid hitting animals.
You can install these lights relatively quickly and easily.
Cons
Some people mentioned the lights don't project as far as HID. This can be adjust to an extend but every light has a measurement called 'throw'. This is how far a light will project.
Many users were surprised about the fans. I consider this a negative because moving parts can be another point of failure.
It's larger than OEM bulbs and may not fit your housing correctly. Just double check and research to make sure they fit.
SYLVANIA 9005 Halogen XtraVision
These Sylvania bulbs are going to be one step up from an OEM bulb. People choose them because they are a little brighter than stock and not too expensive. They help most people see better at night without adding glare to other driver's vision. The color temperature is 3200K which is warmer and not a bright white or bluish color. Many people prefer this color for night driving.
Sylvania suggests to buy the 2 pack and replace both bulbs at the same time. If one of your bulbs has died that means the other one is not far behind. Installation is simple. There are not special housings or any modifications needed.
During installation you'll want to avoid touching the bulb directly with your fingers. Use gloves because your skin oil can decrease the life of the bulb.
Many people who don't want to switch to LED consider the Sylvania bulb as a drop in replacement.
Pros
This is the value play if you want to balance price and brightness.
They are very easy to install. No special modifications required.
These are going to be brighter than your standard OEM bulb.
Cons
Some people report these bulbs had a shorter than normal life and lasting only a few months. This seems to be the minority. It's possible it was touched or not installed correctly. Skin oil can decrease the life of halogen bulbs.
Sealight LED H11 Bulb
Users report these H11 LED bulbs are much whiter and brighter than a halogen. The color temperature is 6000K so you're going to get a very bright white. You'll see a light that throws very evenly across the road. Many people are very pleased with the light output being higher than what they were using before.
The manufacturer says to expect about 30,000 hours of use. That's almost 3.5 years. It's hard to find anyone that has used these lights that long to verify.
These are plug and play. Remove your headlight case, take out the old bulbs, insert the new one, and you're done.
Some people mentioned these lights caused radio interference. When they turned both the radio and lights on at the same time they would have a hard time picking up stations. Sealight seems to have fixed this problem by updating the LED controller. Their customer service was proactive and helped resolve these issues.
Consider the Sealight for upgraded lumen and color output over halogen.
Pros
They emit a very bright white color at 6000K. Many people like the whiter color over a warmer halogen.
Users say it has an excellent beam pattern. It's evenly dispersed across the road and has a good throw distance.
Sealight has excellent customer service and will respond if contacted.
You can install them very quickly in most cars.
Cons
Some users reported the lights caused interference with their radio. However this seems to have been addressed and fixed by the manufacturer. They upgraded the controller chips to eliminate the interference.
Philips H11 Halogen Replacement
Philips is a multi-national conglomerate that is not new to the automotive industry. You may recognize their name from other products you use or see daily. They're not a new company and have been manufacturing car lighting products for over 100 years.
The Philips H11 halogen is an option if you want to replace a burnt out bulb and you don't want LED yet. The light output from this halogen will be similar to your existing OEM bulbs. Many people said the color output is a little whiter than their stock bulbs. They mentioned brightness was better that stock as well.
Consider the Philips Halogen if you're looking to replace a burnt out bulb. Most buyers of this bulb aren't ready for LED for different reasons.
Pros
This bulb is very easy to install for most people. It's almost plug and play. No special adapters or housings required. Just unlplug the old on and plugin the new one. No need to modify any housing.
This bulb is the low cost alternative to more expensive options.
Cons
Some users report a short lifespan of the bulb. This can vary between bulbs. It's always recommended to install without touching the bulb. This can shorten the lifespan.

Some

buyers report the brightness as marginally better than their OEM bulb.
Fahren H11 LED Headlights
Fahren bulbs are a great option if you're wanting to increase your headlight brightness with LED. Some users describe the increase around 25% over halogens. Other users noticed a dramatic increase of halogens. These lights have a daylight color of 6500K which many people like for night driving. That's going to be much whiter than a warm 2500K. Color temperature is definitely a preference and varies between people.
In regards to installation, people mention they were easy to replace their existing OEM bulb. Some did have some prep work with gaskets and orienting the light correctly. These LED's can be used for high or low beams. Many users like the swivel which allows you to adjust the beam direction to your liking. Users weren't expecting to see it has a cooling fan and were surprised to hear it.
Some people had issues with the lights not working because their car has a Can Bus system. These lights are compatible with Can Bus when you install an additional part. Just double check if your car uses Can Bus to communicate.
Those that contacted customer service had positive interactions and left with any issues resolved.
Consider the Fahren if you want an LED that's brighter than your OEM halogen.
Pros
Brightness is an improvement over halogens. Light throw and spread across the road will be improved.
Customer service is very good and will solve any problems you encounter.
Cons
Some users had problems because their car uses Can Bus. This can be fixed with a part from the manufacturer. Volvo and Audi may be impacted by this.

The light does have a fan to keep it cool. Some may not consider this a negative but I see it as another part that can fail.
How to Change a headlight Bulb
Summary
Headlight bulb housings can be confusing. Hopefully I've helped clear up some of the confusion and made things clear and easy to understand. LED technology will continue to improve brightness and energy consumption in the future. We have some excellent options now and they'll only get better in the future.
If you want a drop in replacement for a burnt out bulb, I recommend the Philips H11 Standard Halogen Replacement Headlight Bulb. It's inexpensive, quick, and easy to replace.
Where I live is very dark at night and there are lots of deer like much of the US. A brighter headlight will help to avoid any night collisions.
For that reason my pick for the best H11 bulb is the Fahren 60W Super Bright LED bulbs. The difference in brightness over Halogen is significant and it's also a great value. It's easy to replace and will work for many years.