If you've got a Dodge Ram 2500, I bet you've been eyeballing those lifted trucks and wondering if you should do the same to yours.
Lift kits are helpful little accessories that can improve your off-road performance. They also enable you to install bigger tires if you wish.
Let's face it, a lifted truck looks downright mean and nasty!
If you've looked around, you might have wondered which kit would work best on your Ram. Should you go with a 1, 2, or 3-inch lift?
There have been a few companies who have recently introduced 2.5-inch lifts for those who like to have something a little different.
You can definitely go higher than 3 inches. But if you do, you should consider having a professional install the kit.
Keep in mind that in many cases, installation isn't necessarily difficult, but it can be time-consuming. Bring a friend to make the process go smoother.
If you are wondering what type of lift kit would work best on your Dodge Ram 2500, I've done some research that will help you make a more informed decision.
Rough Country 2.5″ Lift Kit for 2014-2020 Ram Truck 2500 4WD
Give your Ram the Perfect Blend of Performance, Protection, and Style from Rough Country.

Unmatched Ground Clearance | Premium N3 Shock Absorbers the Best in Performance for On and Off-Road Use.

Backed by Rough Countrys Lifetime Replacement Warranty - Shocks/Struts 3 Year Warranty
Prices pulled from Amazon Product Advertising API on:
Product prices and availability are accurate as of the date/time indicated and are subject to change. Any price and availability information displayed on [relevant Amazon Site(s), as applicable] at the time of purchase will apply to the purchase of this product.
It's so difficult to choose the best kit since not every kit fits every truck. For those with a 2003-2013 Dodge Ram 2500 Diesel 4WD, this is an outstanding 3-inch suspension lift kit.
Rough Country is one of the biggest names in lift kits.
They really back up their products with a Lifetime Replacement Guarantee.
You need to follow the manufacturer's instructions to use the guarantee. That include checking all bolts and nuts every 1,000 miles and inspection by a professional mechanic ever 3,000 miles.
Be sure to get receipts that you had these inspections completed.
This kit is easy to install and can be done in about 4-5 hours.
Adding this 3-inch lift kit to your suspension will allow you to add tires as large as 35 inches! This kit also includes some gnarly nitrogen-charged shocks.
Pros
This kit is easy to install
It has an outstanding guarantee
It allows for the use of much larger tires
Cons
The included shocks are noisier than what most people are accustomed to
It requires a spring compressor, which many people don't own
Some users complain that customer service is not helpful
This kit fits only selected models. But especially for the price, this kit is the best overall choice since it offers easy installation and will make your Ram look like one badass truck!
RockTrix – 2.5″ Front Lift Kit – Compatible with 4WD Dodge Ram Trucks
ONLY fits four wheel drive 4WD Trucks. Does NOT fit 2WD RWD. Compatible with Dodge 1994-2001 Ram 1500 4WD Series, 2006-2010 Ram 1500 Megacab 4WD, 1994-2013 Ram 2500 4WD, 1994-2013 Ram 3500 4-WD.

Provides a True 2.5 (2.5 inch) Lift. Includes 2 Black Coil Spring Lift Spacers

Allows you to avoid the expense of a complete suspension upgrade while still improving the aesthetics.
Prices pulled from Amazon Product Advertising API on:
Product prices and availability are accurate as of the date/time indicated and are subject to change. Any price and availability information displayed on [relevant Amazon Site(s), as applicable] at the time of purchase will apply to the purchase of this product.
Like the Rough Country lift kit above, this kit is only for limited applications and may not fit your vehicle. Always triple-check that this will work with your Dodge Ram to avoid issues.
This lift kit is a great way to get some of the lift you want without major modifications.
RockTrix uses coil spring lift spacers that install directly on the top of the front springs.
Using spacers gives you the lift you want without the expense and work involved with a full lift kit. You can also easily remove these and return your truck to factory settings if you decide to sell it.
The manufacturer recommends that you have the installation done by a professional. They don't include any instructions and state that this part simply "bolts on."
There is also no mention of a warranty, at least not one that I could find.
Pros
It's an inexpensive alternative to other full lift kits
This kit is easy to install for most people
The kit comes complete with everything you need, including new nuts
Cons
Some welds do not appear to be good quality or look shabby
The manufacturer included a minimal amount of instructions, so it may take some guesswork to install
Minor drilling is sometimes required
If you use this kit to change the tire size, always double-check the front-end alignment. This lift kit should change the camber, if not the caster.
For those interested in adding a little lift to their Ram, but don't want the complications or cost of a full lift kit, I highly recommend RockTrix Front Lift Kit.
Prices pulled from Amazon Product Advertising API on:
Product prices and availability are accurate as of the date/time indicated and are subject to change. Any price and availability information displayed on [relevant Amazon Site(s), as applicable] at the time of purchase will apply to the purchase of this product.
I hate to sound like a broken record. But this kit, while it fits quite a few Dodge Ram models, doesn't work with all of them. Please triple-check that this product will work with your truck before ordering.
It offers a full 3-inch lift in the front, where it really matters, right? And a 2-inch lift in the back. This still allows you to add on those super cool tires and gives you that aggressive look you want.
This is one of the ultimate lift kits I have found.
This should install in about 4 hours for the average person. But you will need a spring compressor, so have that on hand before you start if you don't have one.
This kit uses both steel and Billet aluminum to provide you with a tough, durable kit that should last a lifetime
Speaking of a lifetime, this kit does have a lifetime warranty on most of the parts. The washers, nuts, bolts, and a few other parts have only a 90-day warranty.
Pros
Most people installed it easily
It fits perfect with little to no adjustments or drilling required
It also has a lifetime warranty
Cons
It might require some new parts, including a dropped pitman arm to maintain a proper front end alignment in some cases
Rear U-bolts may be too long and require cutting on some models
Not all parts have a lifetime warranty
This kit uses quality parts. It fits with a minimum of installation hassles, such as drilling or cutting.
If you want a truly badass look added to your Dodge Ram, you will not be sorry you purchased this kit from Supreme Suspension.
Do Lift Kits Ruin Your Truck?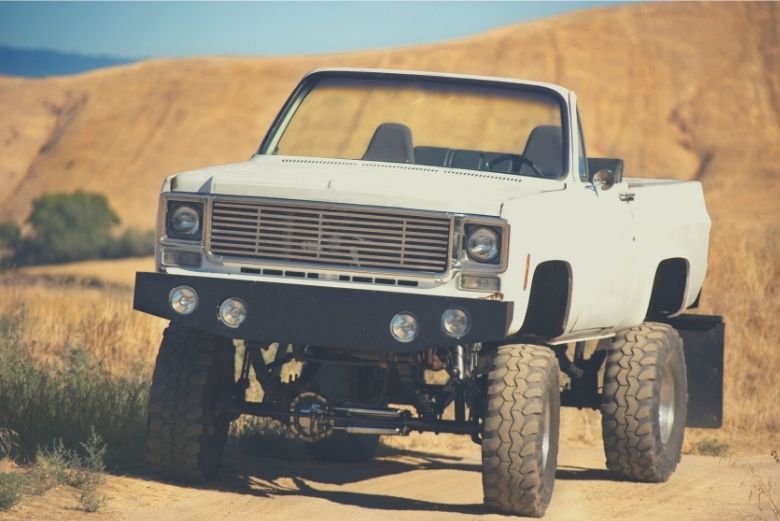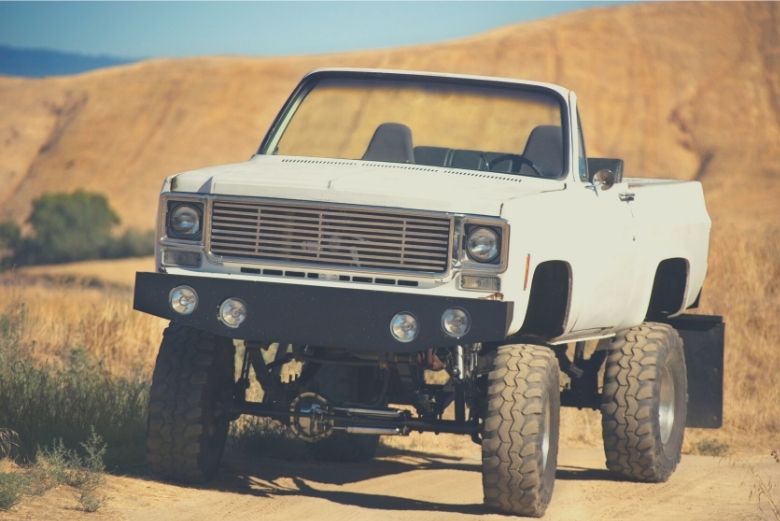 The answer here is yes and no.
"Ruining" your truck is a broad term.
First, if your truck is still under the factory warranty, be forewarned that the dealer can terminate your warranty by stating that you have modified the vehicle.
They may restrict that out of warranty clause to only suspension and braking parts. They might even exclude the entire vehicle.
If you want to lift your truck higher than 3 inches, you will need to make some modifications. That may include longer brake lines and modifications to the steering linkage.
But most importantly, some way to maintain the proper angle of the drive shaft.
When the suspension is raised, the distance between the axle and the transfer case increases. This changes the original angle of the driveshaft and it can ruin your transfer case seals and bearings.
If you plan on doing a simple 2 inch or 3-inch lift, you shouldn't experience any problems and it won't affect your vehicle.
My advice would be either stick to a 3-inch lift or less. Or have a professional shop install all the necessary pieces if you want to go higher than 3 inches.
Is a 2 Inch Lift Worth It?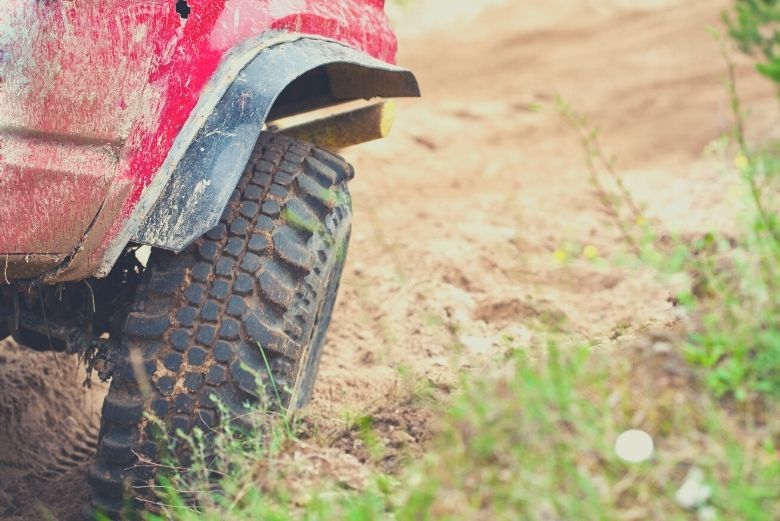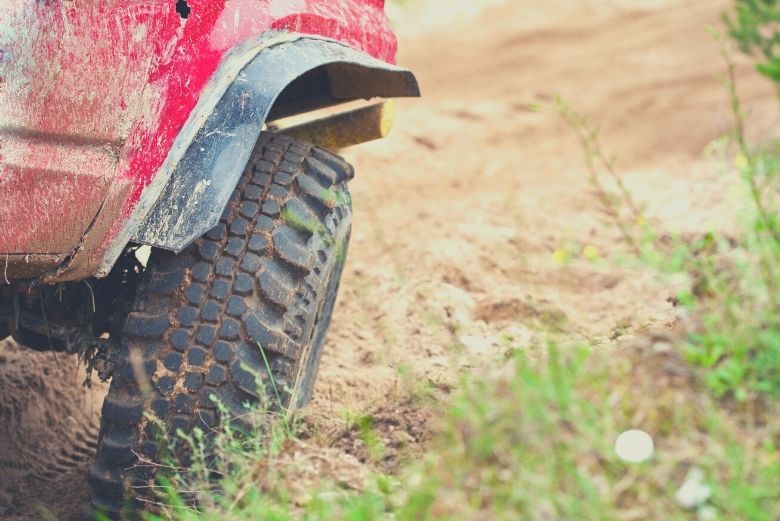 Yes, a 2-inch lift is worth it, in my opinion.
While 2-inches might not sound like much, it often makes all the difference when you go off-road. That small amount of lift can even help you navigate flooded streets or road debris without damage to the vehicle.
You will most likely want to add larger tires to go with that lift so you can enjoy better traction. Larger tires will give you more control and allow you to go places you might not have considered before.
Just 2 extra inches of ground clearance can protect the underlying parts of the motor (think of a hole in the oil pan…ugh!) and enable you to take on tougher terrain.
Let's not forget that a lifted truck is a mean looking monster of a truck and who doesn't want that?
You might find a few nay-sayers, there are always a few. But if you love the look of a lifted truck, you bet a 2-inch lift is worth it!
Do Lifted Trucks Have More Problems?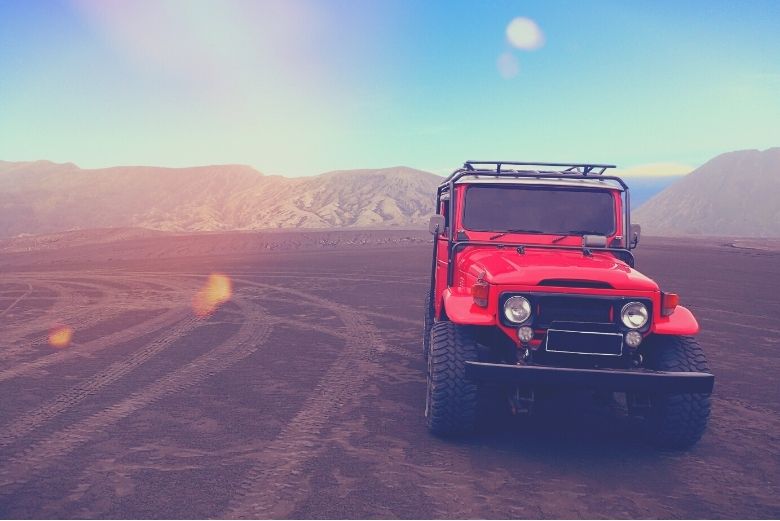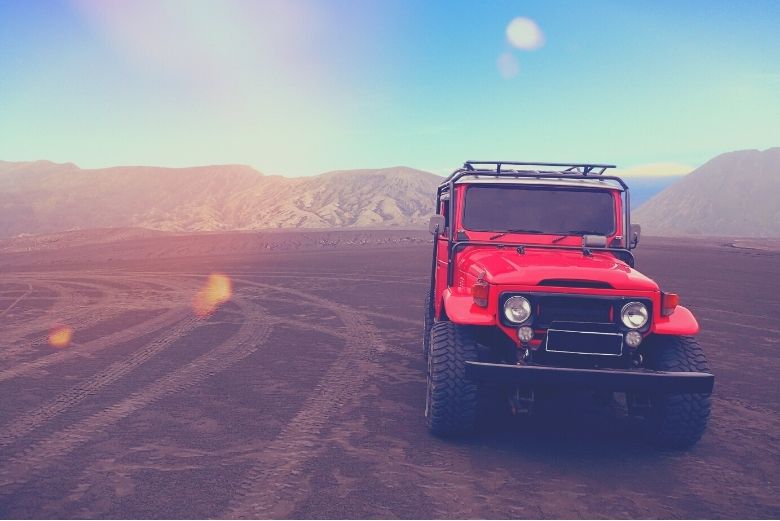 I wouldn't say they have more problems, but there are trade-offs.
Lifting your ride will make it look more aggressive, but it will change the way your truck handles.
Fuel economy is going to be affected. But you will have more clearance allowing you to avoid road debris and large rocks.
You might lose part of your truck's manufacturer's warranty. But you will have the freedom to go places you only dreamed about before.
Only you can decide whether you are willing to make the trade for some of the above facts. If lifted trucks had tons of problems, many more than regular trucks, would you see so many of them on the road today?
Does a 2 Inch Lift Affect Gas Mileage?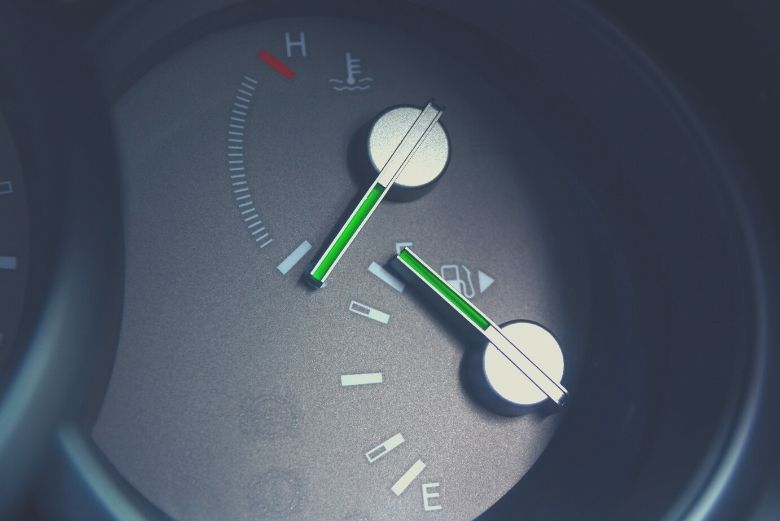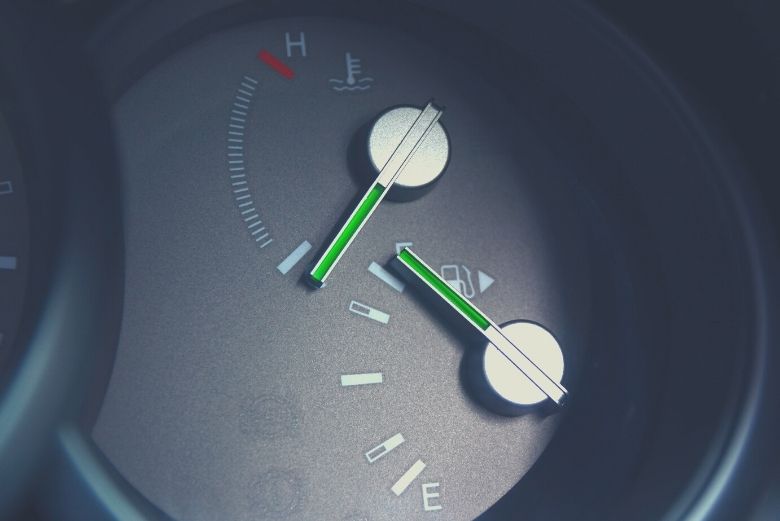 Yes, a 2-inch lift will affect gas mileage. And not for the better.
I want to be honest with you in this area.
Lifting the truck exposes the undercarriage, which will increase the amount of drag. Let's not forget that you will most likely add larger tires, which means added weight. Added weight always lowers gas mileage.
How much will it affect it? That's the question. The answer can vary tremendously depending on the size of the lift, the size of the tires, and your driving habits.
It wouldn't be unreasonable to expect a drop of 2 MPG. If your mileage before you lifted the truck was 17 MPG, then 15 MPG, after you raise the truck and add tires, would be reasonable.
If you lift the truck higher than 3 inches and you add some super out of this world 35-inch tires, I wouldn't be surprised to see a 5 or even 6 MPG drop.
Some feel that a little lift and a little less gas mileage is worth the price.
That choice is entirely up to you.
Wrapping it Up
The Rough Country 3-Inch Lift Kit is the perfect choice for those with a diesel 2003-2013 4WD 2500 Ram truck.
Perhaps one of the best things is that you can probably install this yourself in a few hours.
You will need a spring compressor, but many shops will loan you theirs for a few bucks an hour.
If you are considering a lift kit because you want larger, more aggressive tires, this is the perfect choice.
You can go up to 35-inch tires. Those are some really BIG puppies for the highway. If you do change the tire size, I recommend that while you have the mechanic inspect the system, they also check the alignment so you don't ruin those expensive tires.
You might need a different kit depending on your year and model, but if this kit will fit your ride, you will want to grab this kit right now so you can dominate the roads this winter!