The Honda Accord is one of the most popular vehicles on the road.
Whether you love the gas mileage, the quiet ride, or the affordable maintenance costs, Accord owners seldom want to trade in their vehicle.
Unless it's for another Accord!
If your beautiful Accord is ready for some new tires, you will only want the best. One look at the tire aisle of your auto parts store or a tire store can be really confusing.
You want a long lasting tire for your Honda Accord. You want a tire that will continue to give you that sweet ride your car is famous for.
Check your size first before purchasing.
Open the owners manual or the side of the tire. The numbers will look something like this: 235/40R19.
Write down your tire size and let's get going!
My Winner
Continental ContiProContact Radial Tire
Minimal road noise with a smooth, comfortable, ride. Continental performs very highly and is my top choice. This is a 235/40R19.
Buy Now
Learn More
We earn a commission if you click and make a purchase at no additional cost to you.
01/25/2021 07:14 am GMT
When you want the best for your ride, you want the Continental brand.
Continental is known for making quality performance tires that really last. This tire features a silica-based compound in the tread. It provides great traction and longer life than traditional rubber.
The ContiProContact also has a rim guard to protect the tire from sidewall damage or curb damage.
This tire has the second-highest speed rating possible for a tire, V, which is 149 mph. While your Accord is fast, I doubt you will need a higher speed-rated tire.
The tread depth is 10MM.
This tire has little or no road noise and offers fantastic traction. This is an all-season tire, but it won't work in heavy snow conditions.
Don't count on this for heavy-duty winter conditions.
Pros
It has exceptionally low road noise
The ride is very smooth and comfortable
It offers excellent cornering and traction in dry weather
Cons
Winter handling, even without snow, could be better
Some users complain of low tread life
This is a premium tire that has a premium price
For overall great performance in dry weather with extremely low road-noise, the Continental ContiProContact tire is a terrific choice for your Honda Accord.
Most Quiet
The #1 reason Honda uses Michelin on their Accords is because the ride is as quiet as it can possibly be.
The great thing about Michelin is that everyone knows it as being one of the top name brand tires on the market. This is because they last like the dickens and rarely go flat.
The Primacy tire offers Michelin's Comfort Control Technology.
Comfort Control Technology is a computer-generated design to reduce road noise and vibrations.
This tire also has Michelin's MaxTouch Construction. This distributes the forces of braking and accelerating evenly to maximize contact with the road.
While this tire has only 9.5 32nds of an inch of tread, rest assured that this tread life is super long-lasting. This is also speed rated V, which means the tire can withstand speeds of up to 149 MPH.
Michelin really stands behind their product with a 3-year roadside assistance program for changing flat tires.
There is also a 30-day, no questions asked return policy, and a generous 6-year or 60,000-mile warranty.
This is an all-season tire, so you won't want to use it in areas that receive heavy snow.
Pros
This is a long-lasting tire with a 6 year, 60K warranty
It has a super quiet ride
It's a great price for Michelin quality
Cons
A few users complain about tread life being shorter than expected. Tread life greatly depends on driving habits though.
The price might be out of reach for some consumers
If you want the quietest riding tire for your Honda Accord, along with the great quality that Michelin is known for, you want the Michelin Primacy MXV-4 tire.
Budget Pick
Milestar MS932 Sport All Season Radial Tire
This 215/55R17 tire wins the budget category for its superior performance with an affordable price. Excellent traction and long tread life makes this one stand out.
Buy Now
Learn More
We earn a commission if you click and make a purchase at no additional cost to you.
01/25/2021 07:14 am GMT
If you want a really good tire for your Accord but you are short on funds, this is the deal you have been waiting for.
You might not have heard the name Milestar. But you don't have to know the name to recognize a well-made tire when you see it.
Compare the tread pattern on the Milestar to the Michelin Primacy above. They are similar in design.
These have a generous 10/32nds of tread depth and the same V speed rating that Michelin does.
It has a 50,000 mile or 5-year warranty.
OK, so there is no roadside assistance like Michelin and Continental have. But you probably have some other roadside assistance program or a can of fix a flat in the truck, right?
These are all-season tires that have excellent traction but are not made for heavy snow areas.
Pros
It has terrific traction in dry or wet road conditions
The tread life is long-lasting
It has an incredibly low amount of road noise
Cons
A few users complained that the tires had such great traction they reduced gas mileage
Some users complained the tires were difficult to balance
There are limited size range available
Do you want a quiet riding, long-lasting quality tire but you want to save ridiculous amounts of cash by not buying a big brand name?
You will really be happy with the Milestar MS932 radial tire for your Honda Accord.
What brand of tires does Honda use?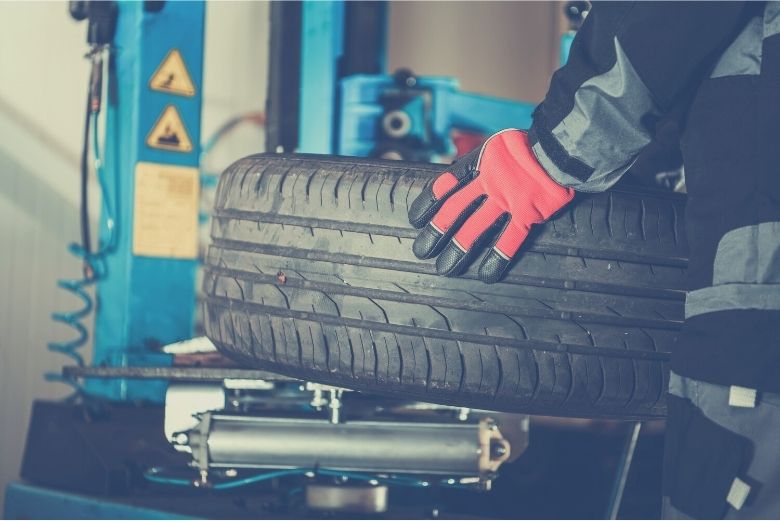 Honda wants the best for your car. It's no surprise that they use Michelin tires. Both Michelin and Honda have a great reputation for quality and durability.
A few models, such as the Honda Accord Sport, came with Continental. But Michelin is usually the go-to tire manufacturer for Honda.
This isn't to say that other tire brands are not equally as reliable or long-lasting. You may find another brand on your ride, a previous owner has changed them, or you may have a model older than 2016.
Accords in 2015 and before used Bridgestone.
How long do Honda Accord tires last?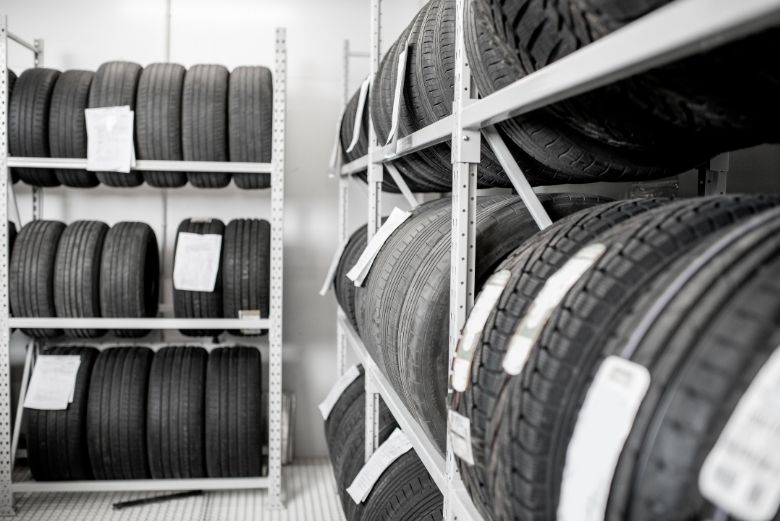 This is a difficult question to answer since so many factors go into tire wear.
Tires that are properly maintained will give you the longest tire life. Proper maintenance includes regularly checking the air, aligning the front end, and keeping modest driving habits. Extreme driving can wear down tires very quickly.
Most users say that their factory Michelin tires have between 50-60K before they decided to replace them.
What month is best to buy tires?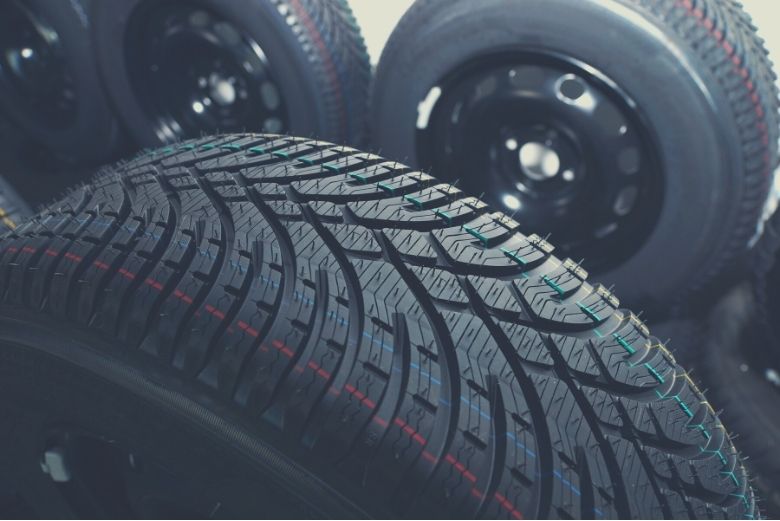 You probably know that January is the best month to save money on bed sheets and that March is the best time to buy that outdoor grill.
But did you know that April and October are generally the best time of the year to get a deal on tires?
It's true.
Although you can always find a good deal online. Online shopping often has the best prices no matter what time of year it is.
Which tires last the longest?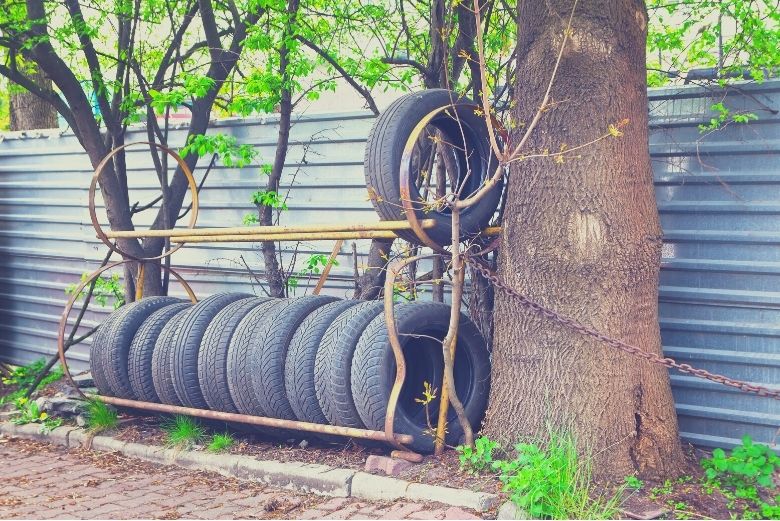 If you want tires that last until the cows come home, then you want to go with Michelin, Continental, or Cooper.
While I mentioned both Michelin and Continental above, the Cooper CS5 Ultra Touring All-Season tire is outstanding when it comes to a long life.
The treadwear warranty on this tire is 70K, which is pretty outstanding. This means that if the warranty lasts to 70K, you should get more than that out of these tires. I've heard of users who got 100K and the tire wasn't bald.
This tire is also made in the USA, so you know that it is top notch quality.
I like Cooper because they offer a 45-day "test drive." If you don't like the way the tire feels, you can return it after 45 days. No questions asked.
Now THAT is confidence in your product.
The Winner
There are so many tire brands and styles to choose from. It can be difficult to choose the right tire for you and your driving conditions.
The Continental ContiProContact tire is an excellent choice for those who do not live in high snow, very harsh wintery conditions.
Of course, if you do live in that type of weather, you might want to choose a snow tire for the winter months anyway. That would make the Continental tire the perfect choice for your Honda during the rest of the year.
With over 750 arched edges, Continental's unique ProActiveEdge provides great traction on dry roads. There are two steel belts surrounded by spirally wrapped nylon belts for added strength.
I like the warranty Continental offers:
Complete tire replacement due to road hazard within 12 months
Roadside assistance in the US and Canada at no charge (for tire-related issues)
80,000-mile pro-rate warranty on the tread
If you want to keep the sweet ride that your Honda Accord is known for, you will want to go for the Continental ContiProContact tire.