When summer comes around, most people think of hitting the road. Those of you with cabin fever from winter are no doubt thinking of taking your trailer or 5th wheel out on the open highway.
If you need a new trailer hitch or you've got plans to purchase a trailer and don't know what type of hitch you need, then this guide is for you.
A trailer hitch is always super handy for nearly every vehicle on the road. Even if you never plan on towing anything, you will still need a trailer hitch for bike racks or other attachments.
Let me tell you until you have one, you really don't know what you are missing.
It seems as if there are more brands of trailer hitches for sale than there are grains of sand on the beach.
Well, OK, that might be an exaggeration, but you get the picture.
You've got to choose a hitch, know which class, and which style will work best.
I'm going to spell out the details here so you can make an informed decision. What is the best trailer hitch?
Attach your safety chains and let's check things out.
Best Overall Trailer Hitch
OK, I must admit that I'm super impressed by this puppy.
One problem people face is not knowing what drop or ball size to use. It depends on what you're towing and the size of the trailer ball.
Believe me!
It is SO annoying to get a new camper trailer only to find that your trailer ball size is 2 inch and the trailer uses a 2-5/16th ball mount.
One look at the CURT brand will make it clear that this trailer hitch is very adjustable. This fits a 2-inch receiver and can be adjusted to a full 6-inch drop or a 5.25-inch rise.
Using this trailer hitch, you won't need to change the ball or buy a hitch with a different drop size to fit various trailers.
The 2-inch ball is rated for 10,000 pounds and the 2-5/16 ball is rated for 14,000 pounds. That means that this should work with nearly all Class 3 hitches, as well as Class 4 and Class 5.
For those of you who own multiple trailers or if you tow a variety of weights, you no longer need to have different setups for each trailer.
You can also flip the shank to add drop height or rise, depending on your needs.
An overwhelming majority of users said that this was the most versatile hitch they had ever used. That said it was worth every penny!
Even users who had complaints, such as the maximum drop not being what they needed, still gave the CURT high marks for quality and versatility.
I could go on about all the great things this hitch does. But in a nutshell, friends, this is going to be the last ball mount you will ever buy.
Best Budget Trailer Hitch
Are you tired of buying different hitches because you have several different trailers or weights and you need a variety of drops?
The MaxxHaul just solved all your problems.
This does not come with the ball, so you will need to provide one. This fits all 2-inch Class 3 and 4 receivers. The MaxxHaul is rated at 5,000 pounds maximum weight. Shank length is 10-3/4 inches. A black powder-coated finish will prevent rust.
This is completely adjustable so it can handle drops of 5, 6.5, 8, and 9.5 inches. This can also give you rise heights of 3.75, 5.25, 6.75, and 8.25.
Keep in mind that this is rated for only 5,000 pounds, so double-check the GTW (gross trailer weight) and TW (tongue weight) of your trailer.
Most users found that this fit their needs perfectly. They no longer needed to keep several different trailer hitches to fit their various trailers.
A few users stated that this broke in two on the first use. I would imagine that it was overloaded! Or they actually complained that they didn't use most of the drop settings!
If you want super flexibility but want a good price, the MaxxHaul adjustable hitch is right up your alley.
Best Trailer Hitch For A Travel Trailer
Curt is one of the biggest names in trailer hitches and towing needs. This model is 45036 and it's the basic unit that fits nearly every car and truck around.
This is rated for 7,500 pounds and 750 pounds of tongue weight. For most travel trailers or campers, this is plenty of strength.
I like this setup because it comes with the ball already attached. The 2-inch drop is typical of the amount many travel trailers need. If you reverse it, you get a 3/4 inch rise. Just buy it, put in in the receiver, hook up your trailer and go!
Many users say that this works perfectly for them and they were really happy with how easy it was to use.
There were a few complaints about the ball rusting if it was left on the truck or car all winter. But I believe that is normal.
The hitch should be removed when not in use. If you must leave it installed, it might be a good idea to spray paint, wax, or cover it with an oil soaked rag to prevent rust.
Always check the size of your receiver to be sure that this hitch will fit and that the drop or rise is sufficient for your needs.
Best Trailer Hitch for a Bike Rack
I remember when I first discovered that I didn't need to have my bikes sitting up like little monkeys on the top of my SUV. I loved my bike rack from day one, and I'm betting you will as well.
This is a 2 bike hitch that is perfect for nearly all vehicles. Max capacity is 70 pounds. This fits both 2-inch and 1.25-inch receiver hitches. The rack tilts so you can still have access to the liftgate on your SUV.
I like the Allen bike hitch because it doesn't rattle and make noise when the bikes are loaded or when it's empty. There is nothing more annoying than a rattling bike rack!
This is also super easy to setup. Just three bolts and you can put it on your vehicle. I would say a max of 5 minutes!
Most users agree that this rack is quiet and remarkably simple to set up.
Note that a few users attached this to the back of a trailer and not to a car or SUV and the rack broke. Allen says that this is NOT to be used in this manner and is designed only for car, truck, or SUV use.
I want to mention that the Allen bike rack is inexpensive compared to some other brands. But Allen is not as well known as other brands, and perhaps this is why.
Ready to go biking this summer? Get the Allen Sports Deluxe bike rack and get ready to roll!
How do I choose a trailer hitch?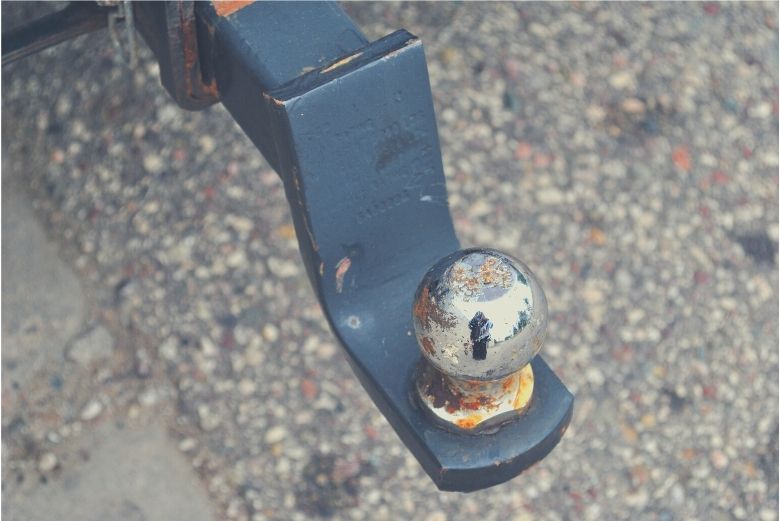 Finding the right hitch for your vehicle and trailer can be accomplished in four easy steps. Most hitch manufacturers have guides to tell you exactly which hitch will fit your year make and model of vehicle or truck.
Your online supplier may offer a service where they allow you to put a vehicle on file under your account. They will tell you right away if a part, including a trailer hitch, will fit your vehicle or not. Other manufacturers have similar options.
Select the Class your vehicle will need. All manufacturers will show you a chart that tells you if you need a Class 1, Class 2, or Class 3 hitch. The class you need will depend on the gross trailer weight. You can usually find this information online or in your owner's manual. Some trailers have the GTW listed on a metal tag.
If several hitches in different classes fit your vehicle, it's time to think about what you tow and how often you tow. If you own a heavy trailer or 5th wheel, you should maximize your towing capacity by choosing the largest hitch and receiver your vehicle can handle. If you only tow a camper trailer four times a year, you can go with a smaller hitch.
Choose your accessories. The hitch is just a receiver. A hitch alone will not allow you to hook up your trailer to it. After you have the correct hitch, you will need to choose the ball mount, trailer ball, wiring harness, and maybe even a hitch lock and cover.
What are the three basic types of trailer hitches?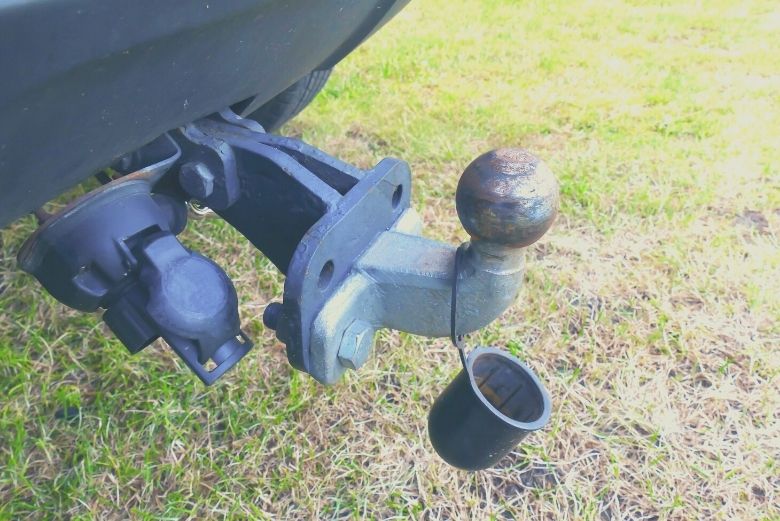 It appears there are as many trailer hitches in this world as there are trailers!
Let's narrow it down to the top three most common trailer hitches.
Receiver (Class 1-Class 5): This is the most common type of receiver hitches. These are the standard type of hitches you will see on perhaps 80 percent of all vehicles.
Bumper Mounted Hitches: Some hitches mount directly to the bumper, rather than the frame. This is ideal for allowing for greater flexibility and adjustments. But due to their mounting location, you can't carry anywhere near as much weight.
5Th Wheel: This is the type of hitch that you see mounted in the bed of a truck. This is mounted to the truck frame rails, directly over the axle. This is what is required for towing those massive 5th wheels or RV type trailers.
How do you know what drop you need for a trailer hitch?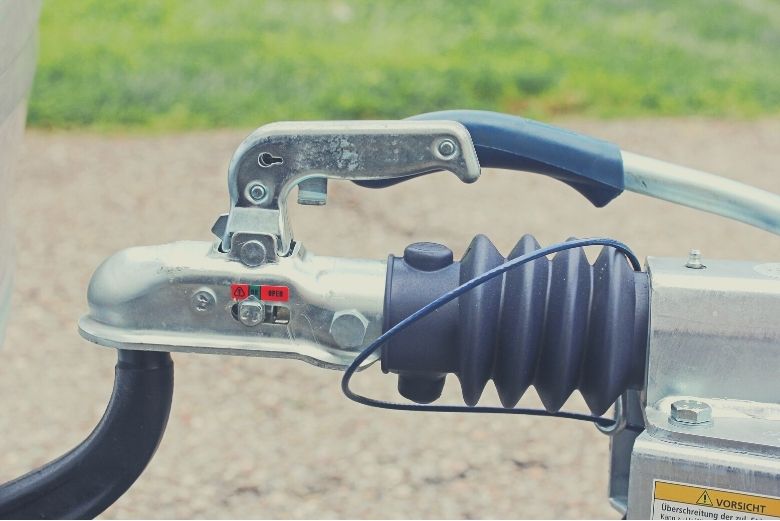 This is a straight forward measurement that is easy to make.
First, measure the distance from the ground to the top of the inside of the hitch receiver (Let's call this measurement X). Now, take your unmounted trailer and raise it to make it level with the ground. Measure the distance between the ground and the trailer coupler. Let's call this measurement Y. Y minus X will be your drop.
If the number is negative, then a drop is called for. If the number is a plus, then you need a rise.
This video will explain how you make these measurements, courtesy of Curt:
What is the difference between a Class 1, Class 2, and Class 3 trailer hitch?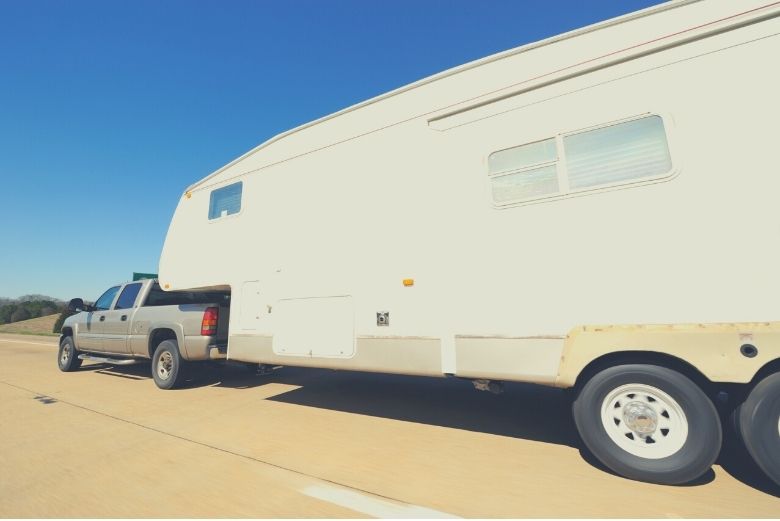 It's time to do some number crunching. Or at least some number remembering because the main difference between trailer hitch "class" is the weight rating. This means you will need to know the maximum weight your trailer can hold.
This doesn't mean how much your trailer "normally" holds or what you usually tow. Because one day, who knows, you might end up maxing out the weight limit on your trailer.
When this happens, you will want to rest easy knowing that the hitch you choose is sufficiently strong enough to handle that weight. Find your GTW (Gross Trailer Weight) and the TW (tongue weight) for your trailer.
In short:
A Class 1 hitch is rated for 2000 pound trailers that have less than 200 pounds of hitch weight. These hitches are intended for small fold down type camping trailers or a small travel trailer.
A Class II hitch is rated for 3,500 pounds in GTW and up to 525 pounds in TW. Class II hitches are quite common and fit a variety of vehicles.
A Class III hitch can handle up to 8,000-pound GTW and 800 pounds TW.
What is the most common trailer hitch ball size?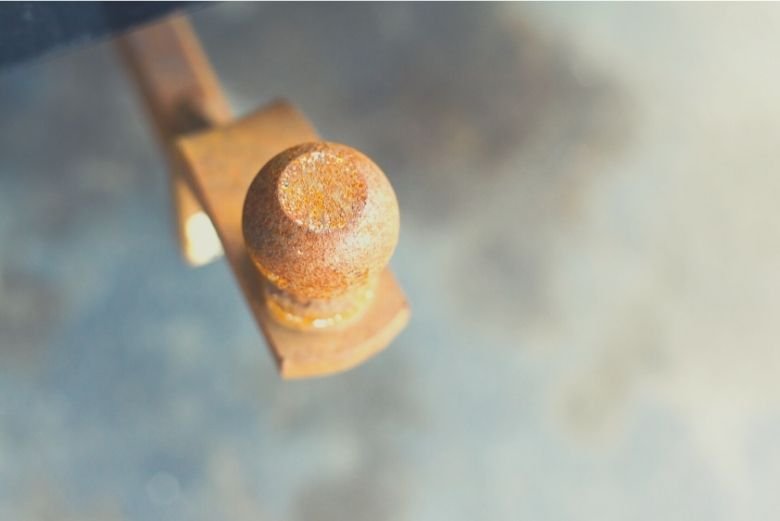 The most common trailer hitch ball size is 2 inches.
This size is often used to tow boat trailers, campers, and utility trailers. I have one of these on my Nissan Xterra to tow my 6X10 utility trailer. A 2 inch trailer ball can handle between 3,500 pounds and 12,000 pounds gross trailer weight.
Conclusion
I'm all about the CURT Adjustable Trailer Hitch. I love the idea of never having to worry if I have a hitch with the right drop or the right ball size.
I wish there were more items like this one where you only need to own one product to handle nearly every application.
Let's say you tow only a fold-down camper trailer three or four times a year. You have no plans for the foreseeable future that you will ever tow anything different. You can do just fine with the CURT basic trailer hitch mount assuming your camper or travel trailer never exceeds 7500 pounds.
Knowing just a few measurements along with the GVW and TW of your trailer and you are set to purchase the best trailer hitch for you and your needs.