Are you looking to replace an existing transmission cooler?
Maybe you're thinking about buying one for a project car.
There are many things to consider when it comes to these simple, but tranny saving devices.
Transmission coolers are a requirement for anyone who plans on towing or if you regularly haul heavy loads. Even off-road fans can benefit greatly from a tranny cooler.
My Chevy 400 even has a tube and fin cooler to help with the heat.
A transmission that has overheated is a very costly repair item. By adding a cooler to your ride, you can prevent overheating, as well as extend the life of your transmission.
If you have ever had to pay for an automatic transmission repair, even a minor repair such as a shift solenoid, you know how expensive automatic transmission repairs can be.
This is even more true if you have one of the newer 6 or 8-speed transmissions.
Types of Transmission Coolers
Most transmission coolers come in three styles:
Stacked Plate Cooler – Very efficient but the most expensive model
Plate and Fin Cooler – Great efficiency rating and reasonably priced.
Tube and Fin Cooler – The most common type, the cheapest, and, not surprisingly, the least efficient
This isn't to say that a tube and fin cooler is not worth the money. I've used fin and tube coolers for decades and they have worked fine for me.
Which is the best transmission cooler for your vehicle?
Let's take a look at a few options.
Stacked Plate Design
You may not have heard of the B&M brand, but this universal fit cooler is hard to ignore.
This is a ridged stacked plate design which means that it has superior efficiency when it comes to cooling down the transmission fluid.
Made from an aluminum alloy, this puppy won't rust, even under the toughest conditions.
I like that this cooler uses viscosity to determine where the tranny fluid will go. Thicker fluid (cooler) is returned directly to the transmission via a bypass tube and thinner fluid is sent to the core.
This comes with a one-year warranty which seems typical for tranny coolers.
Most users see a drop of approximately 20-30 degrees in the temperature of tranny fluid.
The B&M fits every make and model and is easy to install, even if you don't think of yourself as mechanically inclined.
Pros
It's incredibly easy to install, even for those who are "all thumbs"
It drops temperatures by as much as 50 degrees
It's made from aluminum, so it won't rust
Cons
It requires a few extra parts (tubing, self-tapping screws)
Some users complain about leaking
It may be difficult to find an installation area if you don't want to place it behind the grille
The B&M SuperCooler takes the prize in my book. Especially for this price! A stacked plate cooler with a universal fit? The only thing left to ask for is to make it free!
Plate and Fin Design
Hayden is the company that invented the transmission cooler.
You've got to be impressed by their product lineup. Hayden products are also made in the USA, so you can be sure that quality is top-notch.
This is a plate and fin cooler, which makes it middle of the road, both in price and efficiency.
This cooler is made specifically for GM 4L80E transmissions, but a few Ford owners have stated that they used this as well with a few modifications.
This is a fairly large cooler at 11 inches by 11 inches square, but you won't have any problems mounting it.
Hayden has included everything in the installation kit. Unless it is missing parts, you will find installation is fairly straightforward.
Hayden uses the plate and fin design to keep costs down without sacrificing the efficiency of the unit.
Pros
The installation kit comes with everything you need, no extra parts to buy
You can install it quickly and easily installation using the pre-drilled mounting brackets
It's also a quality item that is made in the USA
Cons
Some users complain about missing pieces in the installation kit
The included 11/32-inch hose does not fit every vehicle
Some users stated that the included installation hose was too short
Hayden supplies transmission parts and coolers to auto manufacturers. Because of that, this is a quality unit that you can trust to keep your GM 4L80E tranny fluid cool.
Stacked Plate Design
All you Ford Powerstroke owners who want the perfect tranny cooler for your truck, your search is over!
This is a top of the line, 37-row stacked plate tranny cooler made to fit your Ford Powerstroke exactly. No guessing, no adapters, no modifications, just hook it up and go!
Mishimoto has complete confidence in this product. How confident are they?
This tranny cooler comes with a lifetime warranty.
You can't beat that!
Even though your Powerstroke comes with a tranny cooler, for many people, it is insufficient when you are towing or hauling heavy loads.
Extend the life of your transmission by installing the Mishimoto stacked plate cooler. It will help to stop your transmission from overheating.
While Mishimoto guarantees a drop of at least 10 degrees, most users will tell you that this unit gave them a drop of between 30 and 50 degrees.
Pros
It's made for your Ford Powerstroke, so no adaptors or modifications required
It comes with a lifetime warranty
It has an almost unbelievable cooling capacity
Cons
It's priced a bit higher than other units
Some users complain that the hoses do not last more than a few years
The hose clamps could be better quality for the price
The Mishimoto transmission cooler might seem to cost a bit more than others. But compare a lifetime warranty vs a transmission replacement and this will seem like the bargain of the century!
Tube and Fin Design
So, you need a transmission cooler, but you don't have a lot of spare cash lying around? This is the perfect solution.
As mentioned above, Hayden is the original inventor of transmission coolers. You can feel confident knowing that this product is going to do the job.
Hayden also makes their products here in the US for quality assurance.
This is a tube and fin cooler. It's not the most efficient product, but it still works fine for those who don't tow 5th wheels or haul cords of wood daily.
I've used a similar tube and fin cooler for years and never experienced an issue.
Hayden states that this cooler works well for GVWR vehicles up to 16,000 pounds and towing up to 2,500 pounds. If that sounds right up your alley, this is the cooler for you.
Pros
It has a super affordable price
The universal fit works with nearly every vehicle on the planet
Installation is easy and straightforward
Cons
The tube and fin model is not the most efficient
The hose clamps are not good quality
Some users needed to purchase additional tubing
Need a simple, straightforward trans cooler to prevent overheating? Just want to extend the life of your transmission? Or maybe you don't have the budget for a more expensive option.
If so, the Hayden Auto-Cool is a viable option.
How do I choose a transmission cooler?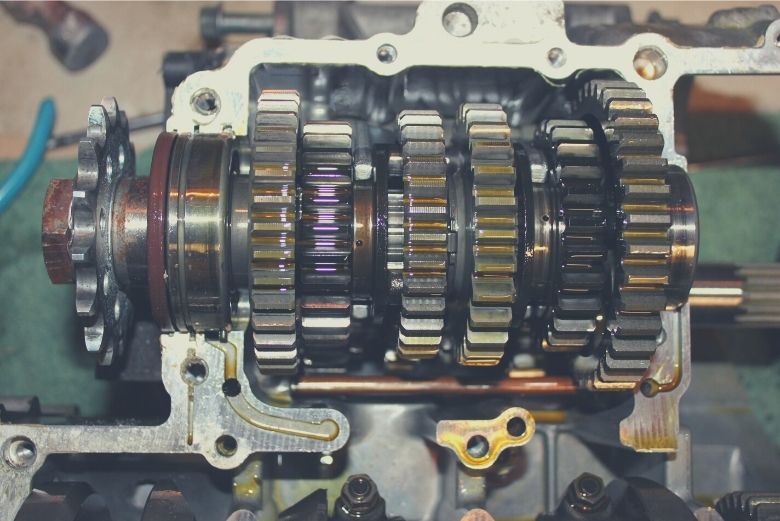 Choosing a transmission cooler might seem like a daunting task. But it really isn't as difficult as it appears.
Use the following three steps to help guide you to the right cooler:
Know the GVWR (gross vehicle weight rating) for your vehicle. You can find this info in your owner's manual. This might be anywhere between 10,000 pounds and 35,000 pounds. The higher the number, the more efficient (or larger) the cooler should be.
Consider your driving habits. Do you only tow a small utility trailer now and again? Do you think off-roading should be a profession? Do you regularly haul close to your truck's capacity? Extreme cases require a better trans cooler.
How much do you want to invest? If you don't have much cash, the universal tube and fin will be your best choice. If you want only the best for your ride, then go with a stacked plate cooler.
Can a transmission cooler be too big?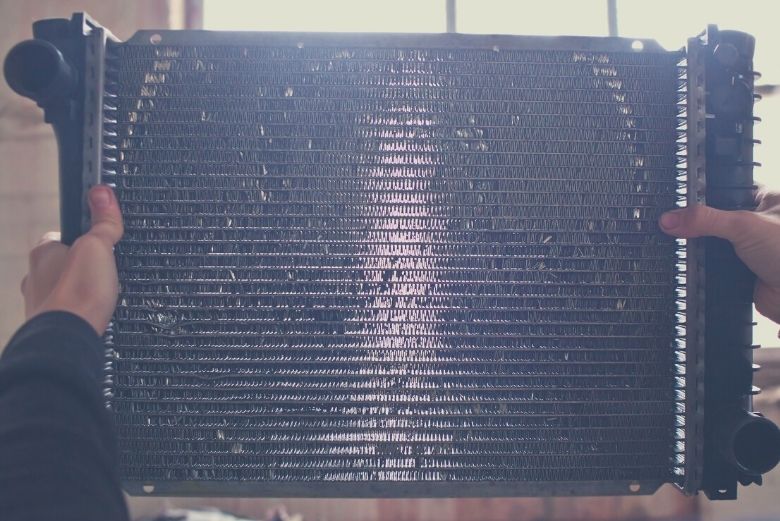 Most people say that you can't have too big of a transmission cooler. But a large trans cooler mounted in front of the radiator can cause more problems than it solves.
GM actually put out a service bulletin about this.
In very cold climates, some transmission coolers placed in front of the radiator were turning the transmission fluid into gel.
So, if you live in a very cold part of the country, don't mount the cooler in front of the radiator and you should be OK.
Does a transmission cooler need a fan?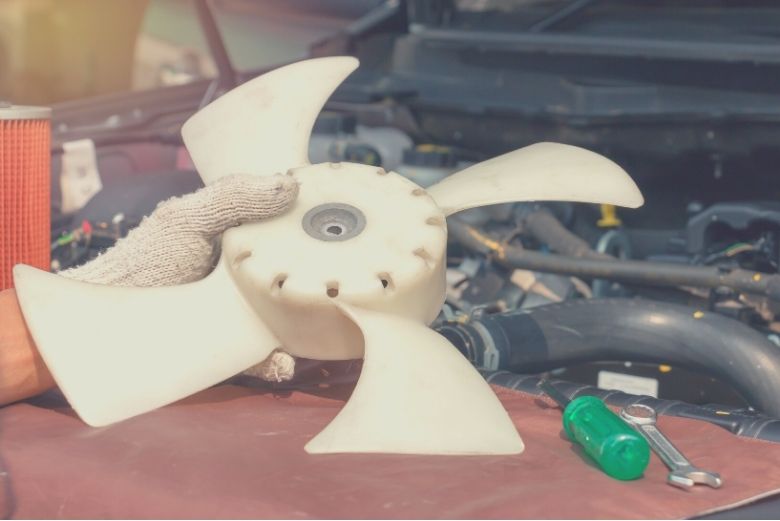 This is a chicken and egg question. Some people insist that you do, and others insist that you don't.
To be honest, I've never used a fan. But to be equally honest, I've never done heavy towing or hauling.
If you live in parts of the country where it is very hot most of the year, or if you want to be sure that your cooler is doing the job, I recommend a thermostatically controlled fan.
This type of fan only turns on once the cooler reaches a certain temperature.
You could think of a transmission cooler fan as added insurance.
What is too hot for transmission temp?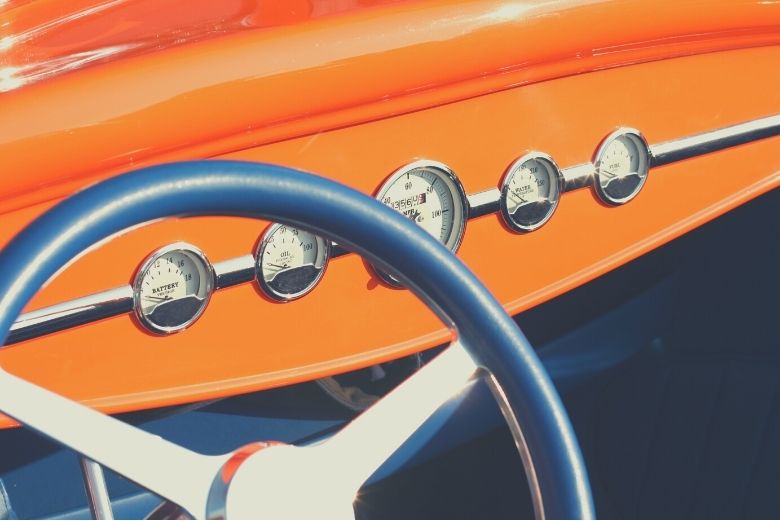 The perfect operating temperature of an automatic transmission is 175 degrees Fahrenheit.
Overheating is considered to occur once the transmission hits 200 degrees. The failure rate will double every 20 degree increase after that.
At 240 degrees, varnish starts to form inside the transmission. At 260, the seals will become hard. At 295, the transmission will slip so badly you will probably stop the vehicle.
If you manage to hit 300, your transmission is now toast.
My Winner
There is nothing wrong with the other coolers that I reviewed here.
But in my opinion, nothing beats the B&M SuperCooler Universal Fit.
I chose it because it offers super-simple installation. Yes, you do need to buy a few extra parts (most users recommend about 4 feet of hose and two 3/8 inch connectors for easier installation).
But you should be able to install this yourself and save a few hundred bucks. Most shops charge between $200-$400 to install a cooler.
Even if you have a factory cooler, you might want to add one of these puppies as well.
Nearly all users state that this cooler dropped tranny fluid temps by a minimum of 20 degrees. Some users said even a 50-degree drop.
A stacked plate transmission cooler is perhaps the best thing you can do for your car, truck, or SUV.
The B&M SuperCooler is the way to do it right for not much cash.