A bright pair of headlights can help avoid accidents. I had a close call one time.
I was riding home in a friend's car late one night after a concert. One of his headlights had gone out, and the other was on the fritz.
We were on a dark back road when he suddenly slammed on the brakes. I was thrown forward pretty hard. I looked up very confused, and saw a deer illuminated in his one dim headlight.
My friend saw it and stopped just in time. It could have been bad.
The very next day we pooled our money together. We took his car to our local auto body shop and got his headlights fixed up. At that point we weren't taking any more chances.
Accidents like that happen every day. If your car is outfitted with a reliable pair of headlights, you'll be at much lower risk of one happening to you.
SilverStar zXe Halogen Bulbs from Sylvania may be what you're looking for. Let's discuss whether those bulbs might be right for your vehicle, and whether they can help to keep you safe.
Things to Consider Before Buying Headlights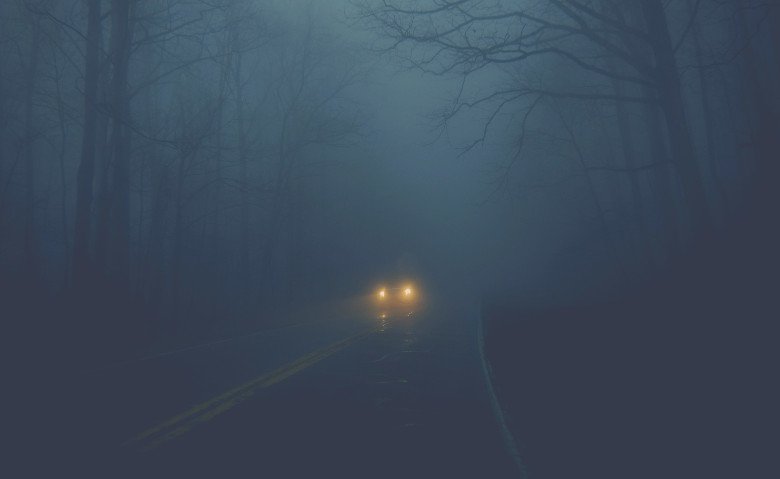 The primary purpose of headlights is to keep you safe in low-light conditions. You might assume the biggest, brightest lights might be best. But this is not always the case. Here are a few things to consider before you choose your headlights:
Brightness: You might think the brighter the better. But there are disadvantages to super bright bulbs. Every car comes with a manufacturer power rating. This identifies how bright your headlights can be.
If you choose to upgrade your lights beyond that rating it can problems. That doesn't mean you can't install them, just that your car might need to be updated first.
Brighter lights also shine at higher temperatures. This means they have a shorter shelf life. If you want super bright headlights look at your vehicle's manual. Talk to your local auto expert and be ready to replace them often.
Color: This refers to the color of light they produce. Your standard halogen bulb produces yellow or yellow-white light, which is great for seeing at night. But bright white light increases visibility even more. You can also buy bulbs that produce blue or purple light, but these are just for looks. They may be stylish, but they are not recommended for keeping you safe. These decrease nighttime visibility.
Halogen lights are the most common. They are not the brightest, but they last a long time. They are also cost-effective and easy to replace.
High-intensity discharge (HID) lights are brighter, but some might consider them too bright. If you're not careful they can blind other drivers, potentially putting the people in both cars at risk. They are energy efficient and durable, but more expensive than halogen.
LED headlights offer pure, bright light. They're energy efficient and have a great shelf life. LEDs are also more expensive than halogen bulbs. They are also not legal to use for headlights in some states.
SilverStar zXe Review
The great thing about SilverStar zXe headlights is they combine the advantages of halogen and HID headlights. They are halogen bulbs, which makes them versatile and easy to install. But they also use xenon gas to turn the standard yellow halogen light to bright white. This increases visibility, keeping you safer.
This seems too good to be true at first. If all halogen bulbs could emit brighter, whiter light, then why wouldn't they?
The truth is that Sylvania is an innovative company that has been around for more than a century. It would have been easy for them to build a standard halogen bulb with all of its usual pros and cons, but they wanted to stand apart. Additionally, they wanted to help keep their customers safe.
But are these headlights everything they claim to be?
The Specifics
Price: One of the advantages of halogen bulbs is their low cost. You can find headlight bulbs that are far cheaper than SilverStar zXe headlights. They're more expensive because they have more features. But if you want something cheap and functional these are not the headlights for you.
Look: Whether you like the look of these headlights or not will depend on your personal taste. I think they are definitely trying to be stylish. Sylvania speaks about their "jewel-like appearance" in their product description. They do look distinctive. Their blue coating gives the look of blue-light headlights without the limited visibility.
Longevity: Sylvania doesn't mention how long these bulbs should last. They do recommend replacing both bulbs if only one burns out, as the other is likely to follow soon.
Some user reviews say they don't last very long, 6 months to a year. Others say that they last more than two years.
This goes back to choosing the right bulbs for your vehicle based on its manufacturer power rating. They don't seem to last any longer than your standard halogen bulb. In fact they may burn out faster because they produce brighter light.
What are the Features?
Here are a few of the most notable features of SilverStar zXe bulbs, and how they might benefit you:
Produces bright white light for increased visibility during nighttime driving
Stylish blue and silver design, looking good without sacrificing effectiveness
Offers the advantages of HID headlights with the installation ease of halogen bulbs
Significantly brighter than your average halogen bulb
Sylvania has over 100 years of experience and innovation
What Are Users Saying?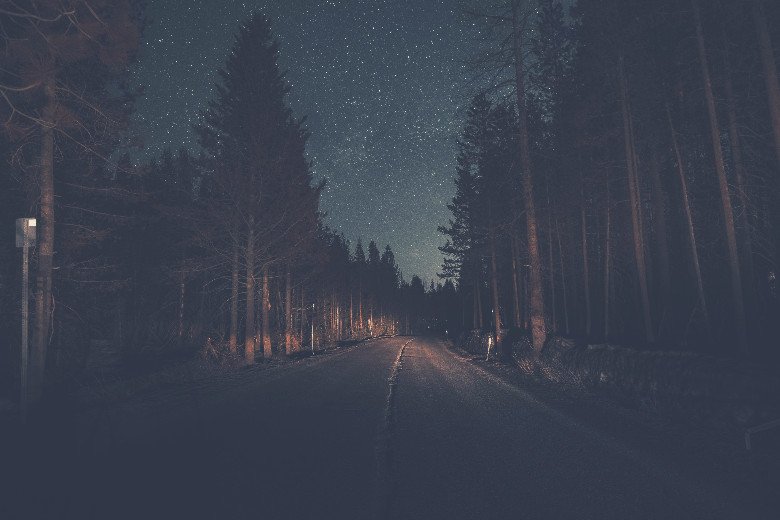 For the most part, users seem to be very happy with their SilverStar zXe bulbs. But reviewers say that they may not be worth the price.
They are certainly brighter than regular halogen bulbs. Some users say that the difference isn't that vast. Some also say that the light is not as white as they expected. Most users say that the change is noticeable, but that it may not be worth the price.
Some users also report that the bulbs burned out quicker than expected. Because of the higher price of these headlights, users went in with the expectation that they would last longer.
As I pointed out earlier, the higher level of brightness can reduce longevity compared to standard halogen bulbs. But some are reporting that they burned out in less than a year, which is unusual.
Most users do seem satisfied overall. They report that the bulbs have good brightness and that the light is an improvement over the typical halogen yellow. Most agree that the light is not as white as advertised.
Some users say that the bulbs lasted a full two years with regular use, while others report differently. This may depend on the type of car they were installed in, and the amount of use they received.
This can also depend on how they were installed. If you touch the bulb with your fingers, the oil from you skin can decrease the lifespan. Wear gloves when installing to avoid this.
What Are the Alternatives?
If you stick with Sylvania, they have a very basic halogen bulb for a sixth of the price of the SilverStar zXe bulbs. They also have the XtraVision, about a third of the zXe's price, which provides better downroad visibility. The SilverStar and SilverStar Ultra both offer whiter lighter for better visibility.
Their most expensive product in the line is the zXe, which adds the xenon gas technology. It makes whiter and brighter light. The most popular seems to be the XtraVision and the reviews are as positive as the zXe bulbs.
You could also consider an LED bulb. They're more labor intensive to install. Some come with a conversion kit, but they're surprisingly affordable.
There are also complications with LED bulbs. They may not be compatible with your vehicle (without modifications), and they may even be illegal in your particular state. But if you're looking for a bright, long-lasting option, LED bulbs are a great option.
SYLVANIA SilverStar zXe Halogen Bulbs
Xenon Charged Light Bulbs: Cobalt blue coating provides optimal light transmission and color.

Silver mirror top alloy coating completes the jewel-like appearance of the headlights.

Proprietary Xenon halogen gas technology that makes these bulbs the best alternative and value compared to dropping in HID upgrades.

With over 100 years in business, Sylvania is the world leader in automotive lighting for OEMs and the aftermarket.
Prices pulled from Amazon Product Advertising API on:
Product prices and availability are accurate as of the date/time indicated and are subject to change. Any price and availability information displayed on [relevant Amazon Site(s), as applicable] at the time of purchase will apply to the purchase of this product.
Are Sylvania's SilverStar zXe Bulbs Right for You?
There's no denying that Sylvania's product is a good one.
While you can always consider HID and LED bulbs, halogen bulbs will almost definitely be compatible with your car already. These SilverStar zXe Halogen Bulbs do have clear advantages over traditional halogen. They are clearly brighter and the light they produce is whiter.
They're also expensive, and I think part of that is due to their look. They're far more stylish than your average headlight bulb, with their blue tint and "jewel-like" appearance. They'll give you the look you want without sacrificing visibility. However, if you just want a headlight that functions well, there are definitely other options.
If the zXe bulbs delivered on all of their promises I would say they were definitely worth the money. However, with multiple users reporting that the light had a yellower tint than they expected, I'm not so sure.
Based upon the reviews I've read it seems like the Philips XtremeVision headlight bulbs will deliver at a very similar level, and for a better price. Just because they're the product I would buy, that doesn't mean they're right for you.
Do your research, comparison shop, and find the perfect bulbs for your headlights.